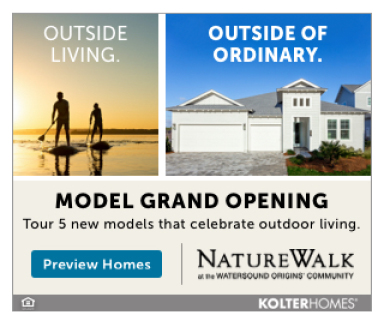 New Community Newspaper Comes to South Walton
South Walton and the 30A area in particular are enjoying unprecedented growth. Like the bike path, that spans the 26 miles of 30A and serves to unite each beach town, there are some common threads that pull South Walton together. Enter South Walton Life.  Boston native, publisher, and recent transplant to 30A, Dave White felt that the area was ready for a "hyper local" paper that focused on issues specific to the communities of South Walton.
"The purpose of the paper is to let South Walton residents know what's going on in the community- all year round," says White. "Let's face it, there's a brand new community living here and for the most part their interests and buying habits are under represented by established area news publications. I believe South Walton is ready for a paper all it's owns and represents its own niche."
As editor and 18 year local, Sarah Stewart knows that the heart and soul of 30A are the cultural arts. "We are building the paper around the unique flavors, fashion, art and music scene of this area. We don't want to be the paper of record, we want to be a resource for events, highlight locals doing interesting things and relay important local matters to the communities of South Walton."
Over 15,000 copies of South Walton Life are being produced each month and direct mailed free of charge to each household and business in the South Walton area, from Dune Allen Beach to Rosemary hence the tagline "Locals get it".
We invite readers to submit story ideas, articles, events to: editor@southwalton.life