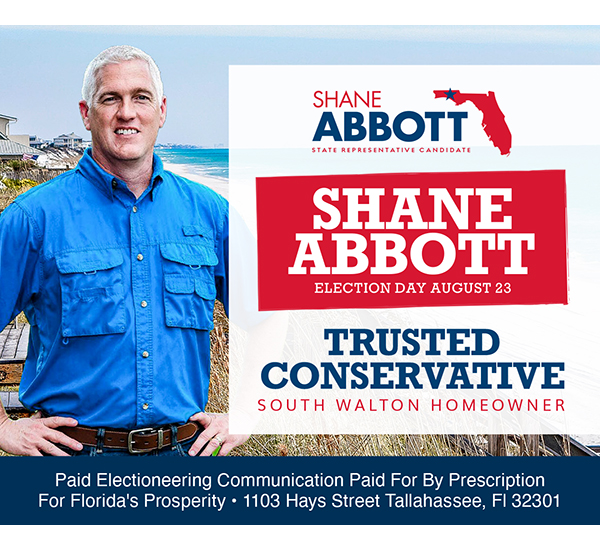 By Heather Bennett
There are many places to stay along the beaches of South Walton. You can rent a house, or a condo, with a full kitchen for a whole week. But what if you are in town on business, or attending a wedding, and only need a few nights, or even just one night? Most people have to travel to Destin or Panama City Beach for something that simple. But what if you had the option of staying along 30A?
Travelers can now enjoy the convenience of a hotel stay right along 30A at 30-A Suites. This year they've added 21 new hotel rooms to their existing portfolio of suites and condos. Alice Pauls, owner of 30-A Suites, books the wedding and event center, Celebration Hall. "We heard from so many people that they're visiting for a wedding and  just wanted a place to stay on 30A that was affordable. So we built this addition to fill in that gap," stated Alice. "Now that we have another 21 rooms, we can compete better for destination weddings."
The rooms are pet free and non-smoking. Families with children of all ages are welcome. Of course when you step into their one-of-a-kind rooms, you can see it's far from average. "There's wine glasses on the coffee table, wine in the fridge. Every one of the rooms is decorated completely different," explained Alice.
Carol Pauls, Alice's daughter, who manages 30-A Suites, is a budding artist and she has provided unique pieces of art that hang in some of the new rooms. "Nearly every room will have her art, which is very vibrant, which makes it very different from most hotels," stated Alice. Although Carol is just beginning as an artist, people have taken notice of her work. "When people see it, they're already requesting that she do a painting for them," Alice added.
30a Suites is a mixed-use development of 41 boutique rooms, suites and condos. But unlike some of the larger corporations in the area, 30-A Suites is a family business. In addition to Alice and Carol, Alice's husband Tim, a broker with Topsail Realty, is their developer, and their son Mark is a licensed contractor. "We built everything from scratch," said Alice. The entire 30-A Suites property has been their family project.
Of course when people come to stay along 30A they want to see the pristine white sandy beaches. Is there beach access? Yes! 30-A Suites is conveniently located next to Topsail Hill Preserve State Park which boasts 3.2 miles of secluded beaches and emerald waters. "We encourage people to go up the road to the park. They can be easily shuttled to the beach with no hassle from anyone," stated Alice.
If you are interested in finding out more about 30-A Suites and Celebration Hall please visit www.30asuites.com or check them out in person at 6904 W County Highway 30A just south of Topsail Village Drive.