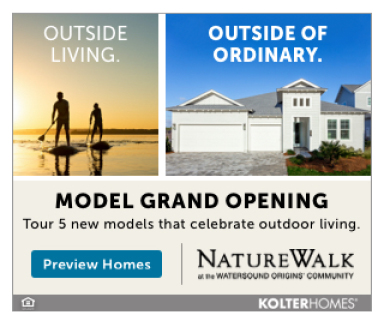 By Susan Benton
This soup is serious comfort food. With chunky vegetables, tender white meat chicken and a delicious creamy base, all the best parts of traditional chicken pot pie come together to make a healthy meal.
I used a rotisserie chicken, white meat only, to keep it simple. You can bake a couple of chicken breasts in the oven for about 30 minutes and then shred them.
If meal prepping, make a double batch of this soup and freeze in small portions for an easy lunch or dinner to last through winter.
This Chicken Pot Pie Soup has all of the creaminess and delicious flavor of traditional chicken pot pie but is thickened with pureed cauliflower!
Recipe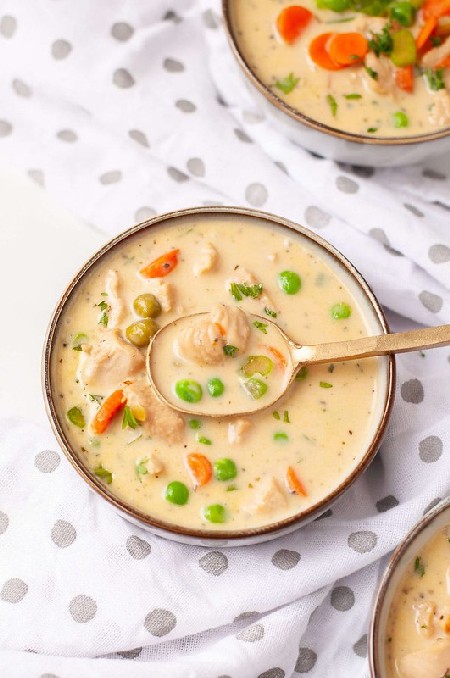 Ingredients
5 cups cauliflower florets or 2 small steam bags
3-4 cups chicken stock or bone broth
1 cup almond milk or cream, or half & half
2 tbsp good olive oil
1 small onion finely diced
3 cloves garlic finely chopped
1 cup celery chopped
1 cup carrots diced
1 tsp rosemary chopped
1 tsp thyme chopped
1/4 tsp sea salt
1/2 tsp ground pepper
1 cup peas
2 chicken breasts shredded (2 cups)
1 tbsp chopped fresh parsley
2 shakes of poultry seasoning
Instructions
Place the cauliflower florets in a large pot on medium heat along with 1 cup of the chicken stock (you want enough stock to almost cover the florets, so you may need to use more stock depending on the size of your pot) cover and steam the cauliflower until very tender. OR steam in bag 2 bags of cauliflower florets. Transfer the cauliflower to a blender or nutri bullet. Add in the almond milk (or cream or half & half), and 1 cup of chicken stock, and blend until completely smooth. Set aside.
Add the olive oil to the pot along with the crushed garlic, celery, and onion and cook for approximately 4 to 5 minutes until the vegetables soften. Add in the carrots, rosemary, thyme, salt and pepper. Pour 2 cups of chicken stock into the pot and let everything simmer for 8 to 10 minutes until the carrots become tender.
Add in the peas, shredded chicken and the cauliflower puree and cook for another 5 minutes until everything is warmed through. If the soup is too thick add in more chicken stock until it reaches your desired consistency (I prefer mine to be quite thick and chunky).
.Garnish with fresh parsley before serving