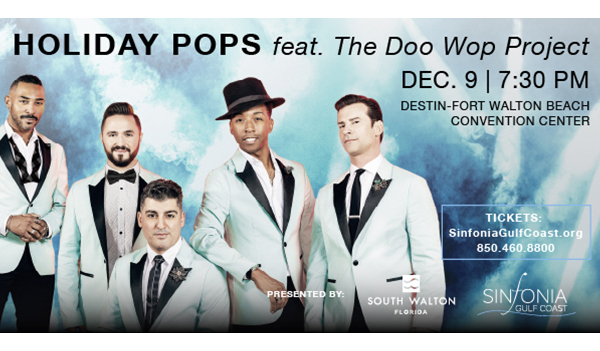 The Ascension Sacred Heart Foundation held its 2022 Charity Golf Classic on Friday, Sept. 23, at Burnt Pine Golf Club in Sandestin. The tournament raised $218,145 for a new CT scanner at Ascension Sacred Heart Emerald Coast to better serve adult and pediatric patients.
The CT scanner, arriving in late 2022, will enhance the experience of patients with its speed and image quality. For example, an entire adult chest, abdomen and pelvis study can be conducted in approximately one second so patients don't need to hold their breath. This speed also reduces the amount of radiation, therefore improving safety. The quality of images produced from the machine allows for better detection of lesions and abnormalities to ensure more accurate diagnosis.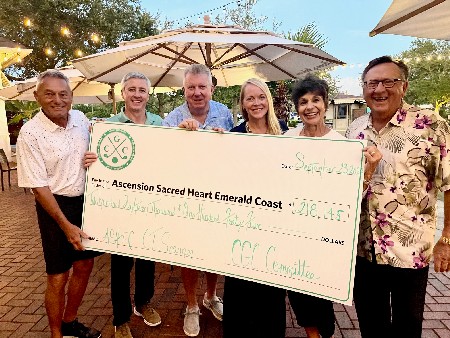 A total of 27 teams played in the tournament with the Berkshire Hathaway/PenFed Team winning first place. The team was co-sponsored by Chris Sause and John Martin and included: Joe Nacchia, Joe Fagundes and Dr. Phillip Taum. Teams enjoyed breakfast, lunch and on-course food provided by Hunter's Chicken and Burgers and Culver's. Kombi Keg, Lewis Bear, Distillery 98 and Driftwood Wine and Spirits provided beverages. Ronnie McBrayer and The Backsliders provided live music during the afternoon to entertain those who came out for a Bubbly Walkabout, which featured artist Jeannie Maddox of Dothan, AL and Today's Boutique.
The event was supported by our presenting sponsors; Grand Boulevard, Howard Group and Silver Sands Premium Outlets. The event chair was Bill Tate and committee members included;  Jon Vice, Marie McKenna, Karen Wade Allen, Joe Capers and Ronnie Stanley for all of their efforts in coordinating the tournament. The 2023 tournament will be held Friday, September 29 at Burnt Pine Golf Club. Contact Lisa Wainwright at lisa.wainwright@ascension.org or 850-278-3702 for more information regarding sponsorship and participation.
Since 2002, the Charity Golf Classic has raised more than $3 million for various expansion efforts at Ascension Sacred Heart Emerald Coast including; the Olson Women's Diagnostic Center, the Family Birth Place, the Judy & Steve Turner Heart and Vascular Center, Cancer Center, the Emergency Department and the Comprehensive Spine Program. Visit www.ascension.org for more information.