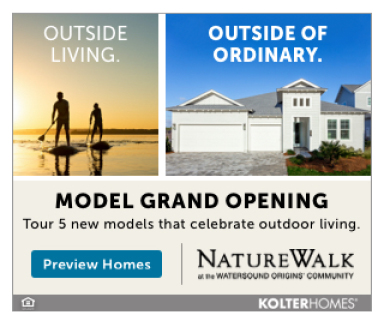 The Seaside Institute is proud to announce the much-anticipated return of a beloved annual tradition, the Seaside Prize. After prior postponement, we are eager to gather together once again to celebrate the accomplishments of community and New Urbanist leaders. The Seaside Institute annually awards the Seaside Prize to individuals or organizations who have made major contributions to the quality of life and character of their communities. Seaside Prize winners are leaders in urban design, planning, architecture, development, and education, all having a major influence on how towns and cities are best built and re-built to reflect and promote New Urbanist principles. These principles center around attributes that enrich community life: walkability, diversity, design, beauty, and sustainability. Today, these concepts are exemplified in more than 200 New Urbanist communities, like Seaside, throughout the United States and around the world.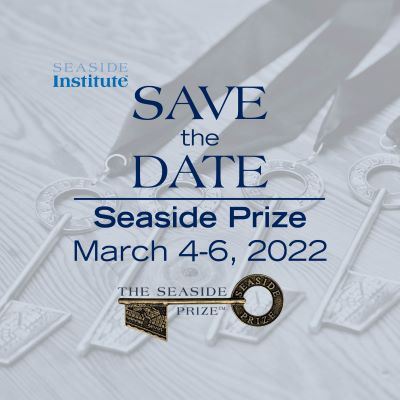 In celebrating our 29th annual Prize recipient, Jeff Speck, FAICP, FCNU, LEED-AP, Honorary ASLA, the Prize weekend events will center around the central theme of Streets and the logistical, aesthetic, cultural, and sustainable impression they impart to community life. Jeff Speck is a city planner and urban designer who, through writing, lectures, public service, and built work, advocates internationally for city planning at the pedestrian scale. He is best known for his book Walkable City, one of the most influential and widely read city planning texts of the current era.
While studying architectural history and design in the US and Italy, Mr. Speck became enamored with the work and lectures of Andres Duany and Elizabeth Plater-Zyberk. After two summer internships, he joined the firm full-time upon graduation in 1993, and quickly became director of town planning. Over the subsequent ten years, Jeff managed more than forty of the firm's projects including Middleton Hills, Rosemary Beach, Heulebrug (Belgium), and downtown plans for Baton Rouge and Fort Myers.
Mr. Speck was appointed Director of Design at the National Endowment for the Arts, where he presided over the Mayors' Institute on City Design and created the Governors' Institute on Community Design. After four years in this role, he founded Speck & Associates, a private design consultancy. Important work of Speck & Associates includes the Lowell Downtown Evolution Plan, walkability studies for fifteen different cities, and vision plans for two transit-oriented developments along the Long Island Rail Road. He also led street design for Project 180 in Oklahoma City, which has rebuilt 50 blocks of downtown city streets.
Accompanying Jeff at this year's celebrations is a remarkable lineup of guest speakers who will lead enlightening presentations on the enhancement of civic life through Streets. This year, the Seaside Institute is pleased to welcome keynote presenter Janette Sadik-Khan, Chuck Marohn, Mike McGinn, and Rodney Ellis.
For more information on Jeff Speck, the Seaside Prize Weekend events, and the accomplished lineup of Prize speakers, visit the Seaside Institute's webpage: ww.seasideinstitute.org for details.