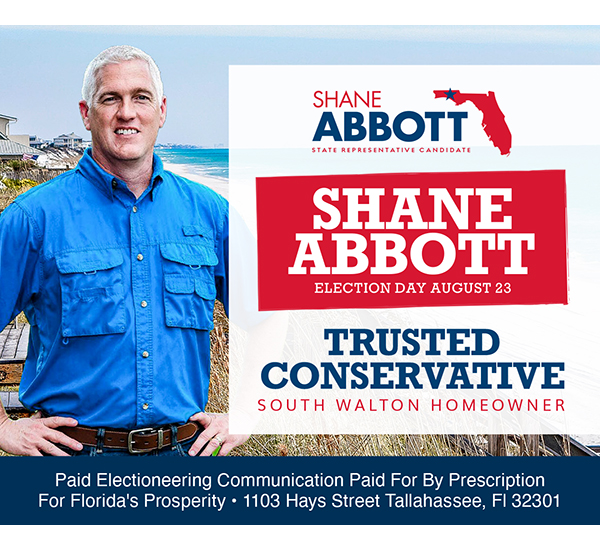 by Emily Rose Proctor
On Saturday, February 2, over one hundred people gathered at the South Walton Boys and Girls Club to get a taste of the daily challenges that families struggling to make ends meet face in a given month.  The event was sponsored by the United Way of Walton and Okaloosa Counties, Caring and Sharing of South Walton, the SoWal Community Chaplain, Inc., and Communities of Transformation. Participants were assigned a role in a particular "family," and asked to complete certain tasks over the course of a simulated month (four fifteen minute "weeks"), interacting with the community resource centers and institutions along the way (staffed by volunteers).  At the end of the simulation, we all gathered in a large circle to share our experiences and the impact it had on us. About a third of the participants were youth, ages 10-18. It's hard to describe what this experience was like in generalities, so I will tell you about my experience as a participant.
My role was to play a thirty-two year old married female of a minority race, who worked part-time at a fast-food restaurant, suffered from low self-esteem and depression, and had just found out she was pregnant.  My "husband," (in real life a local youth director) worked full-time as a dishwasher in a local restaurant and was on probation. Our tasks for the month were to pay our $800 rent, $350 worth of utilities, $375 in debt, $400 to cover food, and $100 in household supplies.  My husband was required to check in with his probation officer on weeks 1 and 3 and see the doctor for his chronic health issues on weeks 2 and 4. I was also supposed to pay a visit to the prenatal clinic to see about my newly discovered pregnancy. In addition to our low-wage jobs, we had about $80 in cash and a few items available to be pawned in case of emergency: a tv, an antique lamp, etc.  Oh, and our nametags were bright red, which meant we were visibly members of a racial minority.
Our first challenge as a household was to figure out how to get to work without transportation (some families had car titles).  We could have spent all our cash on a bus pass, but we needed that money for rent, so we went to the station where you had to wait three minutes in order to receive your walking voucher (to access any services, you had to show proof of transportation).  What we didn't know was that we only had four minutes at the beginning of each "week" to get to work on time. So by the time we got our walking vouchers and waited in the line at the employer's station, we were "late." I saw the manager glance at my nametag, identifying me as a minority, and I was told that if I was late again, I would be fired.  I learned very quickly to cut in line. After I finished my part time job—another four minutes of waiting, I headed over to the bank to cash my paycheck but was told that I didn't have an account, and upon further investigation learned that I also didn't have the credit required to open one. So I headed over to the gas station, where I had been told that they would cash your checks for a 20% fee.
After collecting my $240 pay and doing math in my head, I stopped by a church, where I received $50 in food assistance, and then headed over to another assistance agency to apply for utility assistance.  Before I could fill out my application, week one was over, and I had to return to my "home" and wait for the clock on week two to start. By the end of four weeks, we had pawned our TV and an antique lamp for a fraction of their value.  My husband had stolen someone else's identity, skipped work (risking getting fired if he was caught) to meet his probation officer, and accepted money from other players in exchange for letting them skip ahead of him in line. I was denied assistance at one place because I didn't have the proper ID (later I learned that it had been stolen before the game even started by a criminal element that was part of the simulation); and we were dealt a "fate" card informing us that one of my husband's on-the-side girlfriends had shown up at his work, causing a scene and getting him suspended for three days (and therefore halving our paycheck that week). I turned a blind eye to my husband's emotional betrayal and illegal activity, whereas in real life it would have been the source of significant stress and would likely have interfered even more with our household's ability to make ends meet.  Also there's no way I would have been able to pay all our bills if I had truly been functioning as someone suffering from depression and low self-esteem.
As one participant shared in the debrief, most of us found that struggling to make ends meet while working low wage jobs was very stressful.   There was no wiggle room for mistakes or for an unexpected life event, and no time or money for fun. Another couple confided to me afterwards that they found they weren't smart enough to be poor. We were surprised at how quickly things normally important to us like education and healthcare fell by the wayside or how willing we were to break the rules (or turn a blind eye to others' crime) in order to survive.  Many of us were unable to pay all our bills or purchase enough food to feed our families. Those of us with minority nametags found ourselves questioning our treatment by those in authority. One teacher later shared with me that the experience gave her new compassion for the parents of her low-income students, whom she had previously judged harshly for their seeming lack of involvement in their children's school life.   Those running the agencies in the simulation noticed how the lack of coordination and collaboration between service providers left resources untapped and made life more difficult for participants.
For me, the exercise highlighted some of the systemic challenges that low-wage earners and under-resourced families face in our area: lack of public transportation, the high cost of housing and childcare, and the abundance of part-time, seasonal and low wage jobs.  The good news is that is has sparked some dreaming and energized conversations between local nonprofits about how we can better collaborate, potentially even sharing land or building space. And for those looking to find a way to put our new-found empathy for low-income families to good use, there is Caring and Sharing of South Walton's new Communities of Transformation program, which is set to launch on March 19th, following a "Taste and See" open house event at Good News United Methodist Church on March 5.  This program will be a weekly dinner (on Tuesday evenings) with childcare, programming, and relational support for participants looking to make positive changes in their lives in the areas of financial, relational, educational, physical, or spiritual health. For more information, or to get involved as a participant, volunteer, or donor, please contact me at emilyproctor.cot@gmail.com or call 850-783-0237.