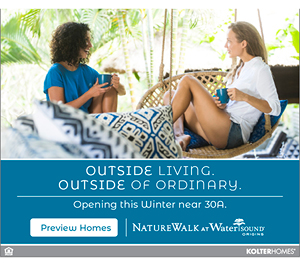 WCSD September 2020 Superintendent's Update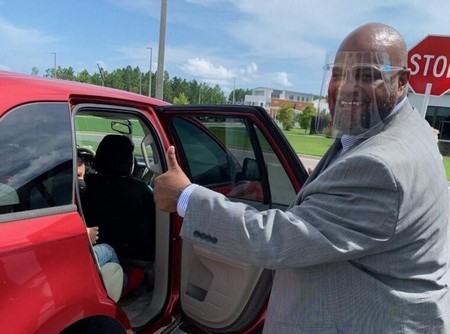 Walton County Schools opened Monday, August 17 amid student and parent uncertainty and new school procedures meant to combat the spread of COVID-19. School openings were a week later than originally planned, in an effort to provide staff training in prevention and safety protocols as well as instructional strategies for new methods of learning.
Governor DeSantis issued an order of school closures in early March, putting a halt to academic instruction in brick and mortar buildings.  Concerning the effects of the mandate Superintendent Russell Hughes said, "We had an established goal of working toward becoming ranked first in the state before schools were closed; we reopen continuing with the same goal in mind."
Walton District schools are currently ranked 7th of Florida's total 67 school districts.  Hughes' goal of becoming number one in the state seems to be achievable when considering Walton's ranking on the Florida Taxpayer Accountability & Transparency Project Local Government Report Card.  The report shows the health of a district and its accountability relative to economic management (taxpayer dollars), school grade and graduation rate compared to 35 other small state counties. Under Hughes' leadership, Walton County School District earned an A grade and ranking of 2nd.  The report can be viewed at FloridaTaxpayers.com.  The smooth and prepared reopening makes it easy to understand the district's high marks.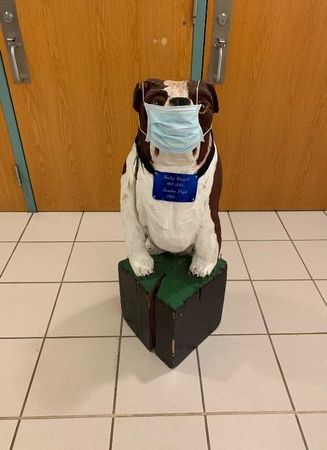 Roadways were busier than usual Monday morning as anxious parents headed to schools with their children. Conscientious of parent and student concerns, district administration collaborated together using the Florida Department of Education school re-opening guidelines with three instructional alternatives for student learning. Parents can choose to have their students enroll and attend school in the traditional brick and mortar classroom or opt for one of the two digital platforms; Innovative Learning Digital Academy (ILDA) or Walton Virtual School (WVS).
The Innovative Learning Digital Academy allows students to connect virtually into their scheduled classrooms in real-time, during the regular school day. The third alternative, Walton Virtual School, is a self-paced online environment with full or part-time learning capabilities following the regular school calendar, grading scale and work requirements.
School parking lots and drop-off areas were full of parents seeking reassurance their child would be safe and left in capable hands. Tensions began to ease as parents observed district employees screening anyone wanting to enter through school secure lobbies.  As usual, on the first day of the new year, Superintendent Hughes visited district schools greeting students with his characteristic smile and hearty "welcome back!"   He says, "Being with the children in schools, ensuring they are safe and receiving the best educational opportunities are a few of the most enjoyable responsibilities of my job."  Although Hughes wore a protective face shield during his visits it didn't limit his enthusiasm.  It was clear, while watching excited students wave wildly calling out "Mr. Hughes, Mr. Hughes!" and seeing his spirited thumbs-up in response, that both he and the students were eager to return for a new year!
District officials anticipated about three-quarters of the district's 10,000 students would return to traditional classrooms and the remaining would elect ILDA or WVS.  At the close of the week, Walton schools were able to safely accommodate 7,624 students in brick and mortar buildings, 1,030 working through the Innovative Learning Digital Academy and the remaining 562 selected coursework through Walton Virtual School.   Superintendent Hughes was pleased with the success of the first week and hopeful about the days ahead remarking "What we've put in place has worked well. If the current health challenges keep us in this mode for the long haul, we must continue to practice and take our new safety protocols seriously."