By Roger Hall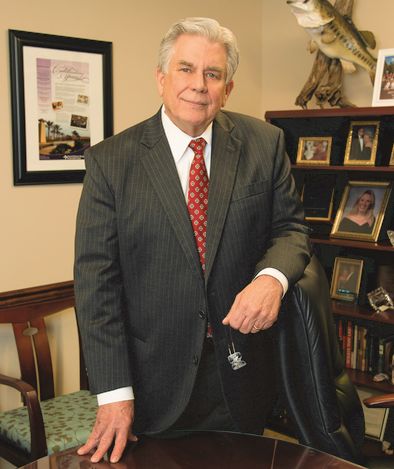 In 2017, more than 250,000 women are expected to be diagnosed with an invasive form of breast cancer. That why during Breast Cancer Awareness Month, I'm pleased to share the good news that Sacred Heart Hospital on the Emerald Coast plans to increase our mammography screening capabilities by adding two new 3D Mammography imaging systems to our Olson Women's Diagnostic Center. For 15 years, our goal at Sacred Heart has been to provide women in our community with the most advanced technology available along with the highest quality care and safety. The new 3D imaging systems will ultimately save more lives with the early diagnosis of breast cancer when it is most treatable. This is an important technological advancement for our hospital and for the health of our community.
The 3D mammography technology produces results that are more accurate than conventional two-dimensional mammograms, making it easier for doctors to catch breast cancer early, especially more invasive breast cancers. And it helps doctors visualize the cancer much better than they could on a regular mammogram, reducing the chances of doctors seeing a false positive.
For many women, the more accurate imaging means being spared the emotional, practical and financial toll of additional testing that may not have been necessary.
3D mammography provides greater accuracy for women across a variety of ages and breast densities. This is important because the risk of breast cancer increases with age – two out of three invasive breast cancers are found in women over 55.
When breast cancer is detected, we offer the services of a certified women's health breast navigator who accompanies each woman on the journey from treatment to recovery and beyond. The navigator's primary goal is to serve as a consistent care coordinator and provide information and support based on the unique physical, psychological and social needs of each patient.The navigator can also provide education and support to the family if needed. Patients find comfort and hope in the personal guidance and compassionate care they receive.
We are very blessed to have the expert team of compassionate cancer specialists at Sacred Heart Cancer Center here in Miramar Beach. Our Cancer Center is affiliated with the MD Anderson Cancer Network, a program of The University of Texas MD Anderson Cancer Center, which is ranked by U.S. News and World Report as the nation's top cancer treatment center. Our staff at the Sacred Heart Cancer Center undergoes ongoing and rigorous reviews of cancer care standards and practices to ensure we meet MD Anderson's high standards of care.
Sacred Heart Cancer Center is accredited by the Commission on Cancer, a program of the American College of Surgeons, for consistently providing high-quality, multidisciplinary, patient-centered cancer care. The hallmark of cancer care here at Sacred Heart is our team approach, the expertise of our Sacred Heart Oncology Group doctors, and our compassionate, caring staff. Our services are centered around the care of the whole person, healing body, mind, and spirit. Patients benefit from access to clinical trials, and expert consultation and treatments.
We will continue to grow and advance in the early detection of cancer and strive to educate all women on the importance of annual screenings and early detection.
For more information on our 3D imaging capabilities, call the Olsen Women's Diagnostic Center at 850/278-3980.
Mr. Roger Hall is President of Sacred Heart Hospital on the Emerald Coast