Glow Med Spa Helps People of South Walton Maintain Their Beauty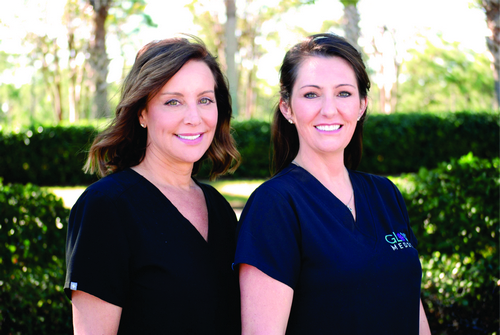 South Walton is full of beautiful people, and when it comes to maintaining that beauty, the women of GLOW Med Spa in Blue Mountain Beach know how to help their clients reach their individual beauty goals.
Kathy Lamb and Rebecca Mayeux established GLOW Med Spa in order to provide their clients with access to Med Spa quality services in a serene, comfortable environment. The duo has dealt with skin care issues throughout their lives, and they understand the importance of helping their clients work to achieve results that enhance their confidence. How did these two Nashville transplants find each other? Lamb and Mayeux met at Sandestin Med-Spa and quickly became close friends.
If you have ever met these two, you can see why their partnership has been so successful. They have fun with what they do and are passionate about their clients and the community they've called home for a combined more than 13 years. "Considering my own skin aging issues and challenges as a 50-year-old woman," said Lamb, "I simply love helping other women address their own concerns and feel better about themselves."
In her early 30s, Kathy Lamb was diagnosed with Melasma, which is a disorder that causes hyperpigmentation. This sparked her interest into the science behind skin care and pushed her onto the path that would eventually lead to her obtaining a medical aesthetician license. "Many women suffer from it, especially in our sunny state," said Lamb. Mayeux said she was never too interested in skincare or makeup. But once she started working as a medical assistant to a nurse that did medical aesthetics, her interest bloomed. "I started learning from her, and I was fascinated by the science of the ingredients and how they affect change in the skin," said Mayeux. "This fascination led me to enroll in skin care school immediately, and I've been doing it ever since."
Looking for a comfortable, professional, fun place to pamper yourself? Visit the ladies of GLOW Med Spa for all of your skin care needs. Their services are growing daily, and they are proud to offer quality care to their friends and clients in South Walton!
For more information about Kathy, Rebecca or Glow Med Spa of 30A, please visit www.medicalspa30a.com