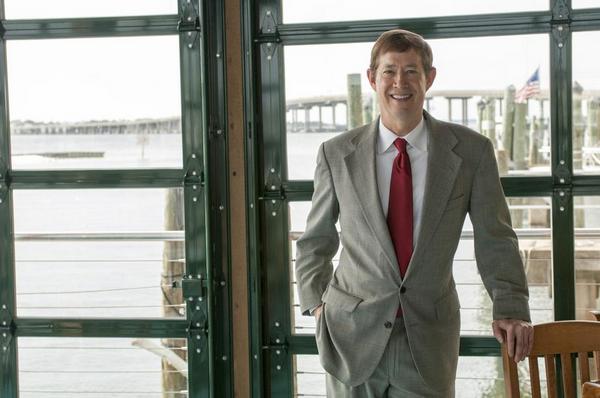 Today, we interview Hense R. Ellis II of Insight Investments, LLC ("Insight, LLC"). Insight Investments is an Independent, South Walton, Registered Investment Advisor and Retirement Finance Expert.
SWL: Let's get to the point: What makes Insight different?
Hense: Well, as a client of other advisors and agents for thirty years, I felt they charged too much and offered too little. My goal is to charge too little and offer too much!
SWL:  What do you offer?
Hense: Lots!. Some of the items we offer via Insight, LLC and some via our hard earned connections, like:
Higher Deposit Rates on cash balances, & on "loaned shares",
Higher Rates on MYGAs, an attractive CD alternative for one to five- year terms,
Higher Fixed Index Annuity Rates (i.e., higher participation percentages). Less than 2% of Advisors can offer what we consider the top FIAs.,
An Intriguing IUL Offering with an Uncapped Link to the S&P 500,
Less than 2% of Advisors can offer what we consider the top IUL.,
A Proprietary Portfolio from One of the World's Top Stock Pickers,
A Proprietary Bible Based Portfolio with Impressive Results.
SWL: So, you offer things few others do and you charge less for them?  What do you charge?
Hense: For many things, we charge nothing! For instance, at Insight, LLC, we offer many things for free:
Free Second Opinions onexisting portfolios,
Free Crash Tests onthose portfolios (How much will a client lose the next time the S&P 500 drops 50%?),
Free Financial Analysis that could reveal gaps in a Client's financial future,
Free current reading of our Proprietary Crash Indicator (It could have predicted the last two crashes.).
Q: What's the fee when you do charge for services?
A: Our maximum fee for custom managing a client account is 1%.  Some advisors set 1% as a minimum fee.  When a client elects the safety of insurance and annuity-based situations, the carriers compensate us.  Hence, the client's principle is not reduced by what Insight, LLC receives.Through our connections, we also offer much lower margin loan rates (typically at least 50% lower than "big house brokers").
Q: Let's return to how your experience as a client affected your approach as an advisor.  How else did being a client make you a different advisor?
A: Well, first, I focused the firm on solving client problems—NOT on making sales, not on speculation, and not on herding client assets into cookie-cutter portfolios.Second, and most important, I've done all I can to make Insight, LLC independent.  I'd witnessed the built-in biases my family's advisors had; so, I went a long way to remove Insight, LLC's conflicts by making us independent from outside influences. If no one's pressuring us to do the wrong things for clients, then we are freer to do the right things. (To discover what Hense did to make Insight, LLC independent, see www.InsightInvestments.org and click 'Our Firm: Independent From Others, Loyal to You'.)
Q: Loyalty via independence?
A: Exactly.
Q: Did your experience as a client inspire anything else?
A: Expertise: Some of my family's advisors were salesmen, not experts.  So, I resolved to be a true expert in my field. I already had high-level education and a lot of high-level experience, but I've added high-level continued training, including membership in a global family office. Readers can view our extensive background at www.InsightInvestments.com. (Click 'About Us', then select 'Our Qualifications'.)
To what does it all add up?
A: I'm from a small Alabama town named Fort Deposit, famous for the Priesters Pecans candy company. In Fort Deposit, we could trust each other, but these days, it's not enough for me and Insight, LLC to just say: "Trust me." Instead,I did all I could to make sure clients can.
Insight Investments, 495 Grand Blvd., Suite 206, Miramar Beach, FL, 850-269-6850. www.insightinvestments.org