test 2
place4
Hense Ellis likes to say "I'm just a small town guy, with a lot of real world experience." Born in raised just outside of Montgomery, AL, Hense began his career by obtaining a B.A. in economics (U. of Alabama), an MBA (U. of Texas) and a law degree (U. of Alabama). His career found him working in various positions, from a private law practice to Deputy Attorney General for the State of Alabama, commercial banking, and a series of small businesses over the years.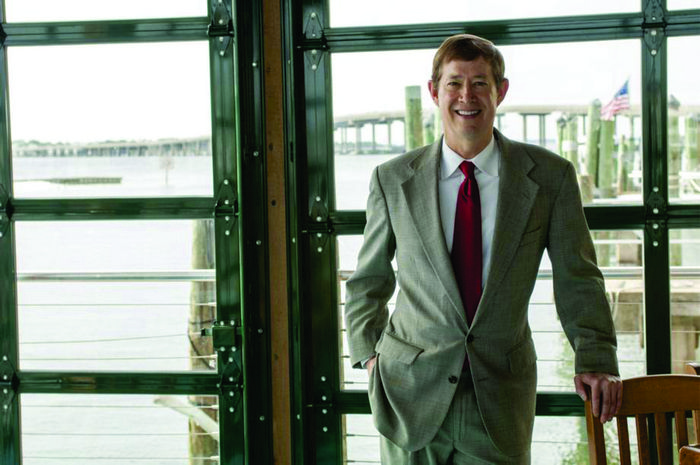 In terms of investing, Hense has seen a lot and believes his experience over the years makes him especially suited to offer independent, "non-biased" financial planning advice. "for most of my life, I have been a client of Financial Planners, having co-managed a very large, family estate," he says. "We were part of a global network of families, and we employed a complement of experts in every field relevant to family wealth management. This experience has given me insight and appreciation for the challenges family wealth management presents. I've also heard a lot of 'pitches' over the years and I've learned to be discerning."
Hense established Insight Investments, LLC, in many respects, to address the bias and conflicts of interest he's seen in his 30 Years as an investing client. "I wanted to build a better mousetrap," he said. "I found inherent in any relationship, there is bias. With Financial Planning advice, the bias can be institutional, where the company someone works for offers incentives for the advisor to sell one plan over another. In many cases, bias leads to excessive risk and fees." Many times an advisor may be a great salesperson but lacks experience.
"My approach is different. First, I've eliminated many conflicts of interest and bias by establishing my own firm, Insight Investments, LLC. My only client is the investor. I do not represent any firm. Further, I have no interest in hidden fees or front-loading investments (where fees are charged at the beginning of an investment). My only commissions are paid from the issuing company and never from an investor's principal. Therefore, I create a win-win for my client. If you work to eliminate conflicts of interest and bias, you are left to give unvarnished, truly objective advice. That's my goal in every client interaction."
To sum up, Hense believes "If I'm objective, because I'm independent, I'm automatically more loyal to my clients. Loyalty creates trust and that is my ultimate objective."
Sound too good to be true. Give Hense a call. He offers:
A free second opinion on your current portfolio or plan.
A free crash test of your current portfolio. (see how your current portfolio might fare in the next crash).
A free custom financial plan that reveals the gaps in your financial future.
20-30% lower account management fees.
Proprietary, bible-based portfolio, showing how biblical principals can produce superior returns.
Hense Ellis, Insight Investments, LLC offering a world of experience and a customer-first commitment, worthy of consideration.
Insight Investments, 495 Grand Blvd., Suite 206, Miramar Beach, FL, 850-269-6850. www.insightinvestments.org
Test 5