By Lisa Cyr
When a recipe is followed, great tasting food happens.  There is a recipe for music lessons. Below are some ingredients that, (when mixed together properly), create a good foundation on which to dine.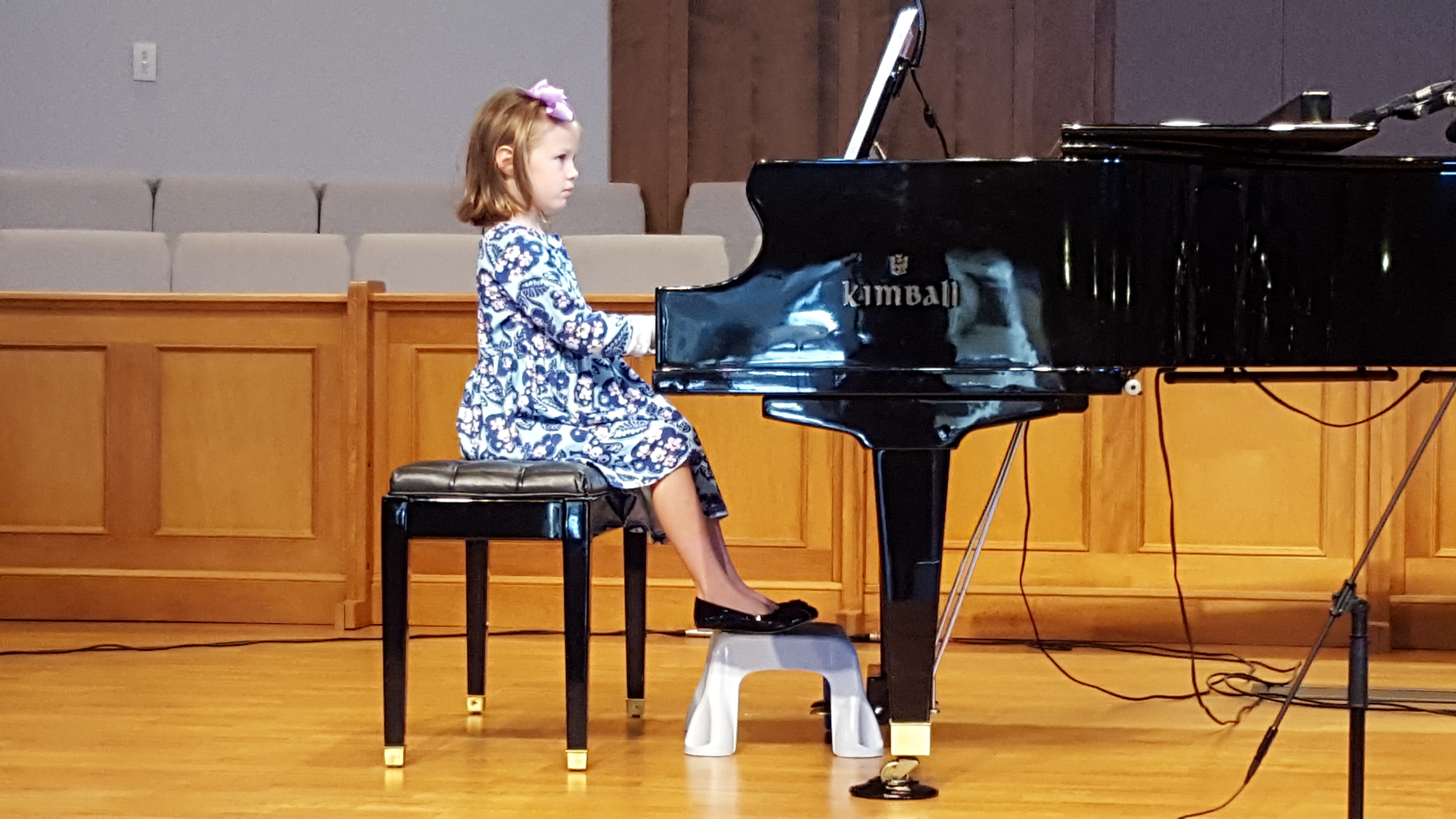 Ingredient #1:  Choose an instrument to play.    
Popular choices are piano, guitar, voice, violin or drums.  Others may include keyboards, ukulele, trumpet, clarinet, saxophone, bass, cello, congas, etc.…  

Often, a person is drawn to a particular sound that resonates within their heart.  It can become their passion.  

A student might try several instruments until locating the "right one".
Ingredient #2:  Choose a teacher.
Locating a music teacher to mentor, encourage, and challenge you in the learning process is important.

The person should be someone you can respect and trust.  A music teacher seeks a fine balance between being a coach and a cheerleader, while in the meantime deliberating how much to challenge the student and build confidence.

It is best to meet your teacher first and find out if their method of teaching will fit your musical goals, personality, and desires.  Whether it be to play for personal enrichment, improve mind or physical coordination, prepare to join a band, or audition for a vocal competition: Write a list of your goals and aspirations to present to your teacher.  Ask the teacher lots of questions, to discover if your personality will mesh with the teacher's. If not, change to a different teacher. 

Give yourself and your teacher time to simmer.
Ingredient #3: Get your instrument.
A teacher can give you advice in choosing the brand, quality, and size to fit you and your budget.  Having the right size instrument for your body size is important.  For example: Violins and guitars come in a variety of sizes. 

If you already own an instrument, a teacher will evaluate its playability and may recommend repair.  Instruments that are lower quality can be more difficult to play and cause a student to become discouraged.  A change of strings, reeds, mouthpieces, ligatures, bows, or drum sticks can make a big difference in the playability and tone of an instrument.  
Ingredient #4:  Practice and Play
Daily practice and play is essential to experience results.  I have never had someone ask me "Do you work piano?"   I "play" piano because it is playful.  Even a sport takes practice and comprehension in order to master the game.  

Parents can assist the student by making sure they practice regularly, asking questions about their study, sit in on their lessons as needed, and read through their lesson plans. 

Daily practice portions as a general rule are 3 minutes per year of age of the student until the age of 10, after which, we recommend a minimum of 30 minutes.
Ingredient #5:  Team Effort
As the student, teacher and parent do their part in the lesson process, successful progress happens.

Talk to your teacher and request periodic assessments.     
Optional Ingredient #6: Performance
This is a delicate ingredient.  Consider performing in a recital, school talent show, National Federation of Music Clubs Festival, Competition, Piano Guild, for friends, relatives, senior centers, etc. Performance develops confidence and stress management skills. Parents and teachers can gently support and encourage their children to perform for others.  
Bake for 12 Weeks:
After 12 weeks of music lessons, the student usually experiences an increase of capability, enjoyment, and musicianship. The level of progress depends on the amount of practice and play time on the instrument. For extra crunchy, bake 16 weeks.   
Enjoy.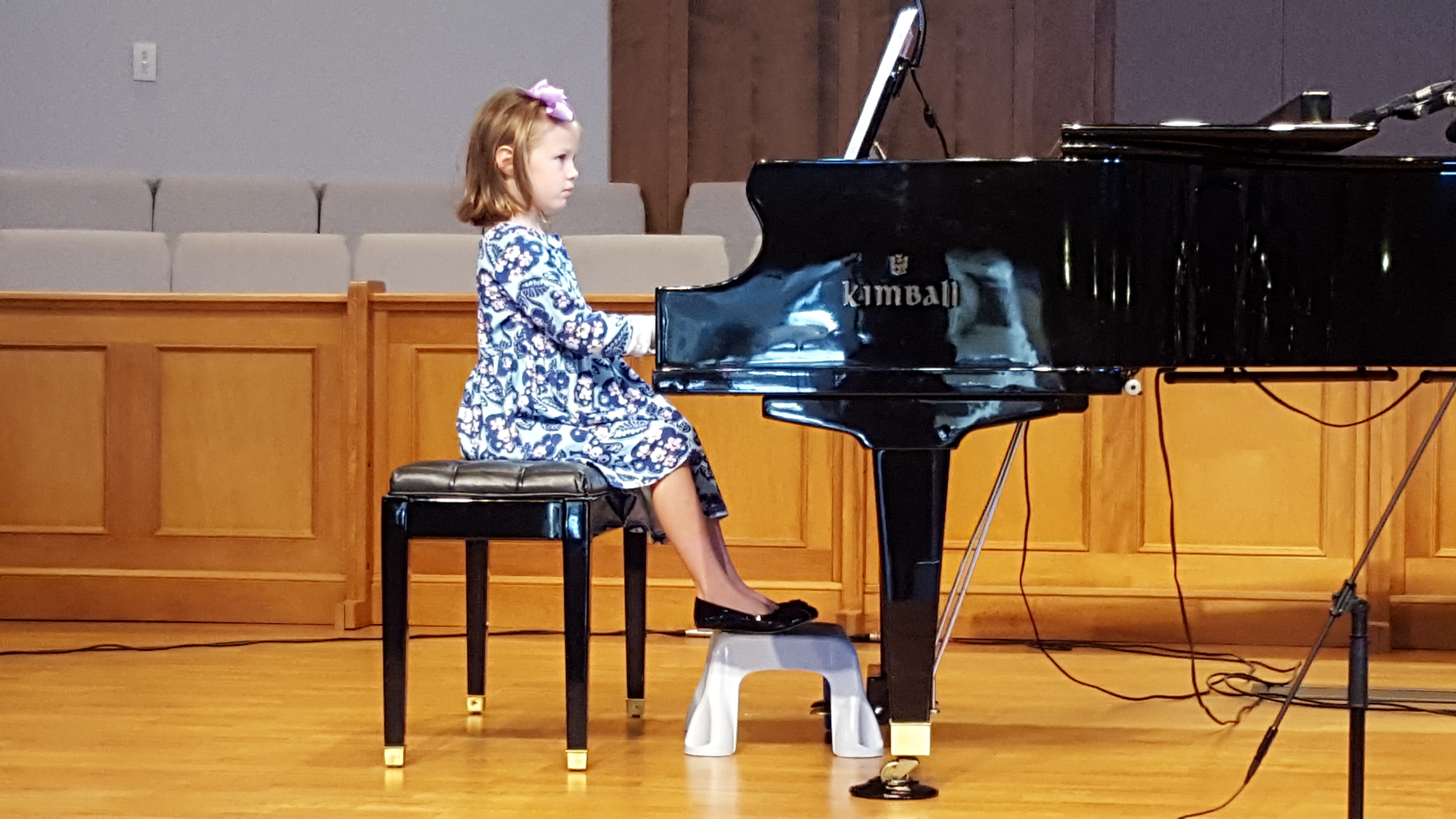 January is a great time of year to begin learning a musical instrument.  Use this recipe to achieve a strong start.  Studio 237 Music School is located in Santa Rosa Beach, FL  For more information contact Lisa or Ray Cyr at 850-231-3199 or visit www.Studio237Music.com.