Recipe of the Issue: Raspberry Chipotle Chicken –Courtesy of 30A Olive Oil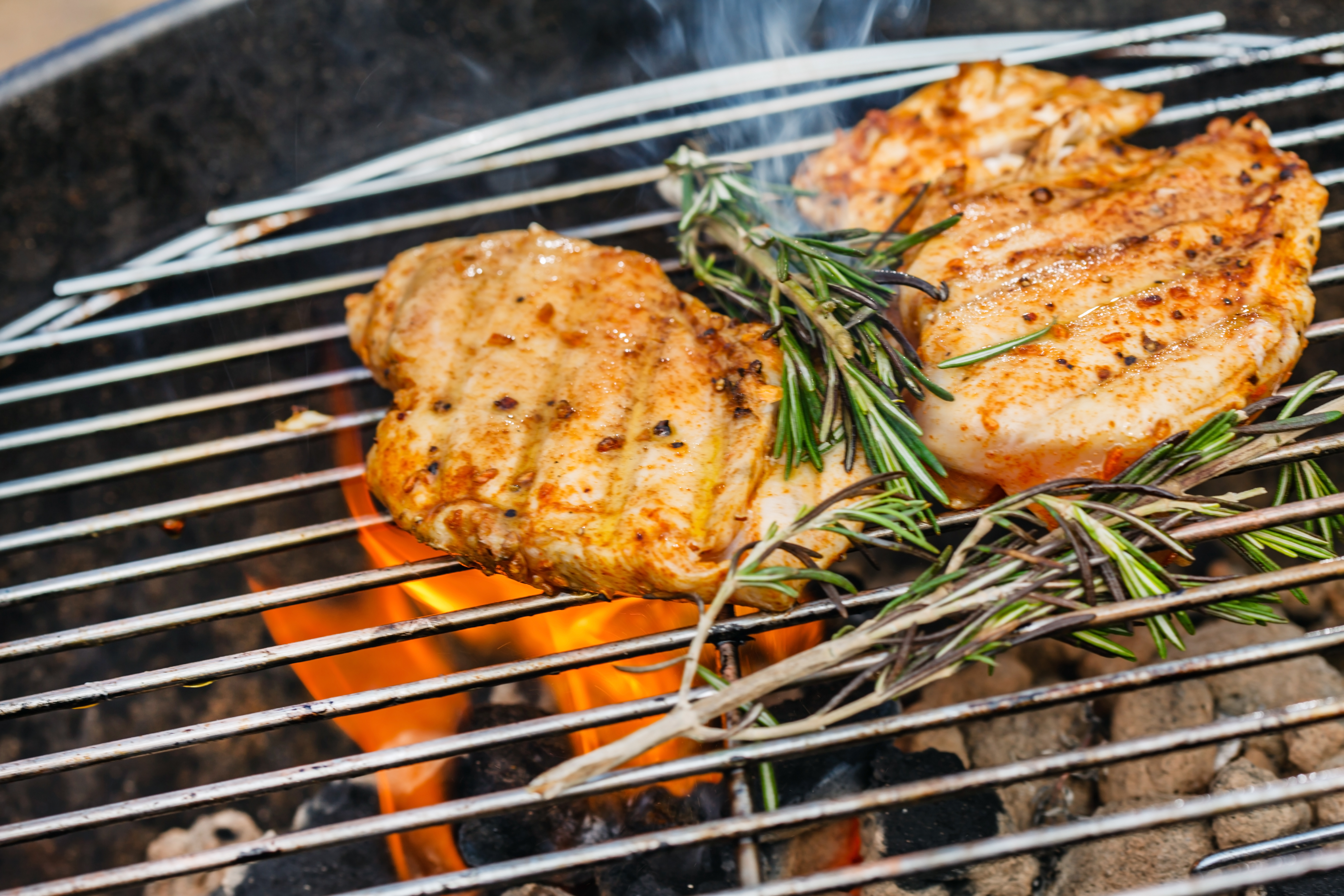 30A Olive Oil is a family owned and operated boutique of fine imported and domestic olive oils, balsamic vinegars and salts from around the globe.  Located at 30Avenue, just east of Rosemary Beach. Open M-Sat 10am-6pm and Sun 12pm-5pm.  For more information visit 30AOliveOil.com.
Raspberry Chipotle Chicken
A sweet and spicy chicken marinade using Chipotle Infused Olive Oil and Raspberry Balsamic.
Ingredients:
1/4 c of 30A Olive Oil's Raspberry Balsamic
1/4 c 30A Olive Oil's Chipotle Infused Olive Oil
2 cloves garlic -minced
2 sprigs rosemary
1 t 30A Olive Oil's Himalayan Pink Sea Salt
2 (4 oz) chicken breasts
(You will need a steep walled glass bowl or container to marinate the chicken breasts in)
Directions:
Whisk the balsamic, garlic, and salt together in a small bowl. Whisk in the olive oil. 2. Place the marinade in a glass container with the sprigs of rosemary at the bottom. Place the chicken in the marinade. 3. Marinate for 1-8 hours in the refrigerator, turning the chicken occasionally to marinate evenly. 4. Remove the chicken from marinade and grill (or bake in a 400 ̊ oven) the chicken until internal temperature reads 165 ̊.