Join First National Bank as it presents the 2019 Women in the Workforce luncheon, "Mint to Be," April 25th! Enjoy a catered lunch, receive door prizes and hear from a designated panel of influential business women in our community.
"These women, while from different industries and professions, will openly discuss the challenges and blessings of being a woman in the workforce," says Lorenda Smith, Vice President of Marketing & Retail, First National Bank. "For years, this day was traditionally known as Secretary's Day. We are now so far removed from that stereotype. However, we are still mothers, wives, daughters and, many times, caregivers," continued Smith. "Our goal is that participants will leave inspired, motivated and hopefully encouraged as these women share their own struggle of conquering the workplace while maintaining a positive balance at home," says Smith.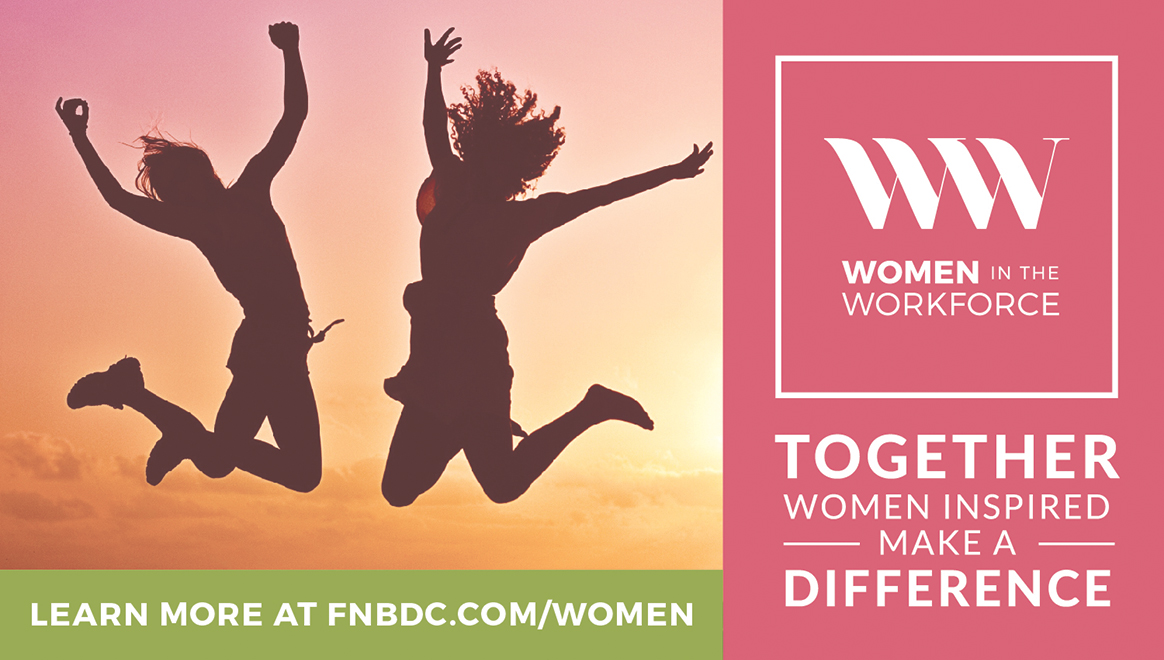 Keynote speaker Ginger Barry Boyd is an attorney and commercial litigation partner in the Tallahassee office of Nelson Mullins Broad and Cassel. A 2000 graduate of the Florida State University College of Law, she handles a variety of general litigation matters including multi-claim and class action litigation, RICO litigation, unfair and deceptive trade practices and more. She is also former General Counsel of the Walton Area Chamber of Commerce. Ginger is married and has two children (4 and 6 years of age). Panel participants include Lori Leath Smith, Publisher/Executive Editor of Destin Life, Caroline McCoy, Director of Business Expansion for the Economic Development Council of Okaloosa County and Ashley Thackary Vannoy, Market President First National Bank.
The Women in the Workforce luncheon will be held Thurs., April 25, 2019 from 12 p.m. – 1:30 p.m.  at the Hyatt Place Sandestin Grand Blvd. Reservations are $15 per person and can be made by visiting www.fnbdc.com/Women and clicking on FNB Destin. You can also register at First National Bank located at 495 Grand Blvd, #206 Suite 220. #Mint2B