By Rita L. Sherwood
Community Management Associates (CMA) is an association management firm that offers customized management services to the different associations they serve. Each community is different and has differing needs. CMA provides services for HOA's of all sizes and condominium developments as well as mixed use properties which have residential properties and well as commercial sites. CMA has been around for more than 30 years, serving Georgia, Alabama, South Carolina, Tennessee and now Florida. When CMA started back in 1989, they managed seven associations with only four employees. Today they manage more than 900 associations located throughout the southeastern United States.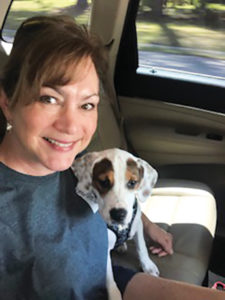 Robyn Hicks, Business Development and Division Manager for Florida, says she quit her job of 11 years with CMA when she and her husband decided to move to Destin in 2018. Just a couple of months later, her previous boss called and asked if she'd like to open a CMA office in Florida. She was told that CMA had always wanted to move into the Florida market, but just didn't have anyone there locally to open an office. Robyn said she wasn't quite ready to retire, and jumped at the chance. She started getting involved in the local community, and before you knew it, she had her first account, Calusa Bay in Destin, and has been with the company for 13 years now.
The CMA office is located in Santa Rosa Beach and services associations like Gulf Place, Draper Lake and Highland Parks of Blue Mountain Beach, just to name a few. CMA also manages property in Fort Walton Beach, Destin and Freeport. And the company is growing by the day.
When asked what the most rewarding part about her job is, Robyn replies, "It's so great to see how communities can really come together and thrive with our help and assistance. We have more than 30 years of expertise, so there's not much we haven't seen or dealt with," she says. "One of the benefits of hiring an experienced management company such as CMA is that we can help our customers navigate any issue or project. We also bring top notch technology to the table, something that our Boards find very valuable. But one of the things I love most about CMA is that even after all this time, we are still family owned and operated."
Last year in particular, Robyn says CMA bought a local property management company called "The Association Office," which had been locally owned and operated in Santa Rosa Beach for 20 years. She's proud to say that the original owner and all employees have stayed on to work for CMA. "We have the most amazing, dedicated group of people working with us. I am so thrilled that our office is filled with such hard working, caring people."
When not enjoying her free time paddle boarding, Robyn likes to spend time with her husband who works at Progress Bank in Destin, and her two rescue fur babies. She recently adopted a puppy from Alaqua, an animal refuge located in Freeport. She also likes to travel to Illinois to watch her son play as a tight end for the Western Illinois University football team.
If your residential or commercial association wants a change or is looking for experienced management, give Robyn a call at 850-200-0835. Visit cmacommunities.com to learn more!