Meet Bobby Johnson and Jack Emerick of 30A Local Properties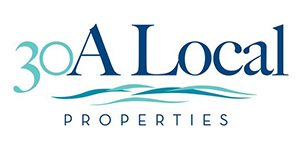 When Bobby Johnson and Jack Emerick met in a Grayton Beach coffee shop five years ago, neither could have imagined that chance encounter would turn into a lasting friendship and successful partnership.
"In many ways Bobby and I are polar opposites", says Jack, a wide grin draped across his face. "and I like it that way. Bobby is the face of the company, he trains and mentors our agents, creates the atmosphere in the office and I handle the back office, making sure the paperwork is complete and the bills get paid."
From the beginning, the vision was to create a different kind of company, one that truly represented what 30A is all about. Bobby had spent the previous 11 years selling real estate in a more corporate environment and always felt there was a better way. "We live at the beach" says Bobby, "I wanted to build a company that reflects the values of 30A; there must be time for family, fun, and work… (sometimes in that order). 30A Local Properties reflects the place we live and we strive to be more than just another real estate company. We purposely tried to create an environment different from the corporate environment I had worked in."
When you walk into the 30A Local Properties office in Grayton Beach, the first thing you'll notice is how comfortable the surroundings are. It feels like you're on vacation, greeted by surfboards and local art, depicting the beautiful beaches of South Walton decorating the walls.  A casual, coastal chic atmosphere is easy on the eyes and the soul.  This is all by design.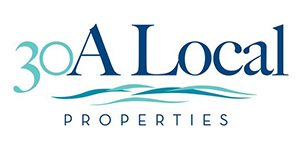 Bobby says, "I used to ask a lot of my clients why they hired me, and they would always say, 'Because you're a local.' One day it hit me, hire a local. When you look at our logo, that's what it says 30A Local."
In the five years since 30A Local properties opened its doors, the agency has grown to over 50 active real estate agents. Bobby believes the reason is simple. "We provide the training and professional development any successful agency must have, but we also work to create a positive environment that allows our agents the freedom to find their place at their own pace."
Bobby believes that the core values of 30A Local Properties are what set them apart. "It occurred to me a while ago that I'm really not a salesman. I'm simply a guide if you're a buyer, and a mentor if you're a seller. The rest just happens by the sheer beauty of 30A. These are the core values we teach our agents. A 30A Local Properties agent will be a true local, completely familiar with the area and comfortable with the 30A lifestyle. This area has a vibe all it's own and our agents need to 'get it'."
Jack lives in WaterColor with his wife Debbie. Jack and Debbie bought a vacation home in WaterColor in 2002 and in 2010 moved to South Walton permanently.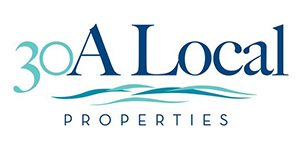 Bobby, a true child of 30A, began vacationing in South Walton in the 1970's and moved to Seagrove Beach in 1980.  The rest, they say, is history.  
Stop by and see what it means to hire a local. 35 Clayton Lane Suite B, Grayton Beach.  Call (850) 213-3048 or visit 30ALocalProperties.com. You'll be glad you did.