test 2
place4
Introducing the All-New FOOW/Fish Out of Water.
The award-winning Fish Out of Water restaurant has re-opened as FOOW following a major renovation and rebranding. The all-new FOOW embodies the spirit of the WaterColor community: coastal, fun, and unpretentious, with impeccable service. FOOW is open to the public, offering affordable, fresh, coastal cuisine; an eclectic selection of beers, wines, and cocktails; and sweeping Gulf views.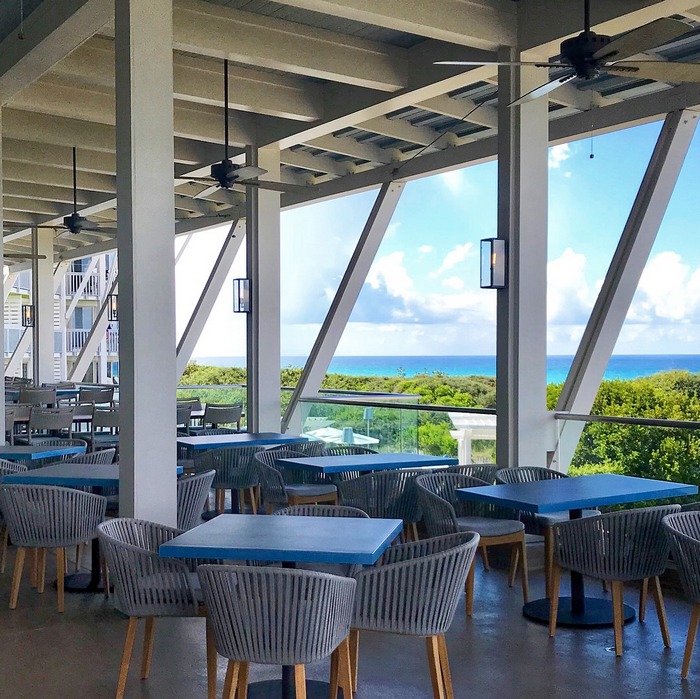 For the first time, FOOW offers lunch service as well as an extensive happy hour, offered daily from 3-7 p.m., with draft beers for $5, and wine and cocktails for $6. Now, WaterColor residents and guests alike can go from relaxing on the beach to enjoying a signature cocktail at the bar or a casual lunch overlooking the Gulf in just minutes. A destination for eating well in lively and approachable surroundings, FOOW is "WaterColor casual" at its finest!
FOOW's menu is rooted in regional, seasonal ingredients with a Southern Coastal approach. At lunch, guests can choose from a selection of salads, sandwiches, buckets, and tacos. FOOW's lunch menu features Pimento Cheese Grilled Chicken with butter lettuce, tomato, and onion on a brioche bun, and served with house pickles; and Tandoori Grilled or Fried Grouper Gyro with pickled cucumber, fried onion crisps, mint-cilantro yogurt, romaine, and naan bread.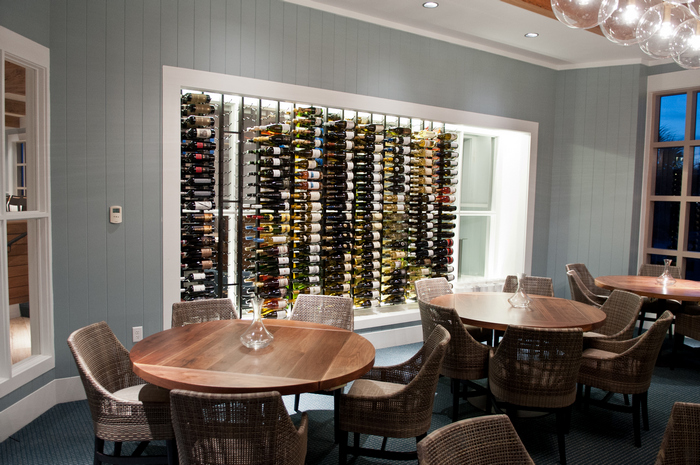 At dinner, FOOW provides both "Offshore" and "On the Ranch" offerings including Day Boat Line-Caught Grouper with field peas, kale, brown butter citrus sauce, green tomato, and corn chow-chow; and Santa Rose Sweet Tea Fried Chicken with bourbon-cider glaze, pickled cucumbers, and onions.
As the finishing touch, guests can indulge in a selection of decadent desserts including Buried Treasure, a chocolate rice crispy with peanut butter bites, toasted marshmallow, Reese's Pieces, chocolate-covered pretzels, and vanilla ice cream; or Nola Beignets with Southern banana pudding, torched plantain bites, brandied blackberry compote, and crumbled Nilla Wafers.
The restaurant's expanded FOOWbar features an inspired beverage program with some of the world's best tequilas, rums, and more, and offers live music seasonally. FOOWbar's signature cocktails include Rio Bravo, Hornitos Reposado Tequila, lime juice, ruby red grapefruit, and ginger ale; and Punch Line, Cruzan Aged Rum, Aperol, house-made orgeat, lemon, and hopped grapefruit bitters.
For groups and parties, The FOOWroom creates a private getaway surrounded by an impressive wine cellar. What's more, FOOWshoppe, a retail store located on the first floor, offers FOOW signature spices and sauces, as well as adults and kids apparel complete with light-hearted, fun phrases.
FOOW is now open for lunch and dinner service and walk-ins are welcome. Follow and share FOOW experiences on social media at @foow30a and #FOOW30a #FOOWbar #FOOWshoppe. For more information, please visit www.FOOW30a.com.
Test 5