test 2
place4
By Chris Eliadis – WCEM Operations Coordinator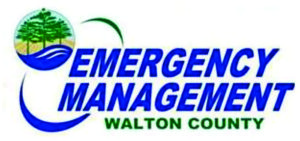 According to the National Weather Service, Hurricane season in the Atlantic begins June 1st and ends November 30th. Hurricanes are powerful tropical storms that batter coastlines with heavy rains, strong winds and surging waves. Inland flooding is one of the most dangerous effects of a hurricane. With winds of at least 74 mph (119 km/h), hurricanes can also damage buildings and cars by scattering debris. Don't rely on storm predictions regarding an above or below active hurricane season to decide when to prepare. Predictions are only educated guesses of how many storms might develop, not whether or not they make landfall. Regardless of the predictions, NOW is the time to prepare. Knowing what to do is not only your best protection, but it is your responsibility. Find out what disasters happen in your county, prepare your disaster supply kit and know your evacuation zone. You can find your evacuation zone using our Know Your Zone tool on www.waltoncountyem.org. If you are located within a zone, be sure to locate the Evacuation Shelters near your home. The primary shelter in Walton County is at Freeport High School. This will be the first shelter that we open.
Even though Walton County operates Emergency Evacuation Shelters, we encourage everyone to find other places to stay. Shelters are a life boat, not a cruise ship. They are places to keep you safe from the life threatening wind, rain and storm surge. All our emergency shelters provide are 10 square feet of space on the floor per person in your family, some snacks and water. Do not expect "3 hots and a cot."  You are responsible for bringing your disaster supply kit full of food, water and medications.
Common disaster supply kit items include:
Water. One gallon of water per person per day for at least one-week, for drinking and sanitation. Food. at least a one-week supply of non-perishable food. Battery-powered or hand crank radio and a NOAA Weather Radio with tone alert and extra batteries for both.
Flashlight and extra batteries. First aid kit. Whistle to signal for help. Dust mask, to help filter contaminated air. Plastic sheeting and duct tape to shelter-in-place. Moist towelettes, garbage bags and plastic ties for personal sanitation. Wrench or pliers to turn off utilities.
Manual can opener for food. Local maps, Prescription medications and glasses. Infant formula and diapers. Pet food and extra water for your pet. Important family documents such as copies of insurance policies, identification and bank account records in a waterproof, portable container. Cash or traveler's checks and change (At least $200). Sleeping bag or blanket for each person. Books, games, puzzles or other activities for children.
Knowing where to turn for reliable, up-to-date emergency information is key to making it through a disaster. In the day and age of social media, information is everywhere. Be sure what you are getting is reliable and verified. For Walton County, the best places you can get information is the Walton County Emergency Management (WCEM) Facebook Page, WCEM Twitter Page and signing up with AlertWalton.org for emergency alerts.
Watches and warnings can be issued for Tropical Storms, Hurricanes, and Storm Surge. The terminology can be very confusing when it comes to tropical weather. What does it all mean?
A Tropical Storm Watch is issued when a tropical cyclone containing winds of 34 to 63 kt (39 to 73 mph) or higher poses a possible threat, generally within 48 hours. These winds may be accompanied by storm surge, coastal flooding, and/or river flooding. The watch does not mean that tropical storm conditions will occur. It only means that these conditions are possible.
Test 5