By Susan Authement Dunnam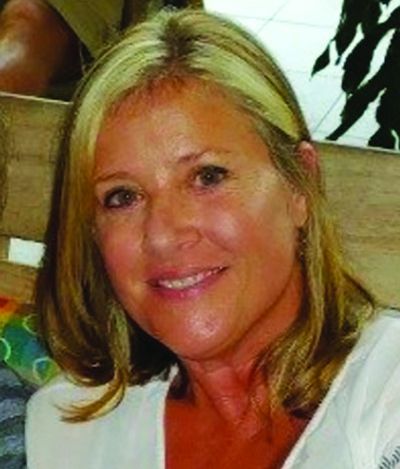 Have you ever heard of the Rossiter System®? It's a series of powerful and effective techniques that address structural pain and restriction of movement at its source, the body's fascia, ligaments, tendons, collagen, and elastin—collectively called connective tissue. Tight connective tissue can be the source of stress, immobility and pain in the body. Lower back pain, hip pain and shoulder pain can be quickly and easily alleviated by using this system. The body-wide "locking" technique and weight work together to loosen tight tissues with unprecedented speed, safety and profound results.
The Rossiter System, a two-person pin-and stretch release technique, quickly restores connective tissue to its natural, healthy state. With strategic anchoring of tissue by the practitioner's foot, you execute specific motions simultaneously while your entire body is in a "locked" position. This process creates a tensile, body-wide framework which delivers more extensive and longer lasting results. It's different because you stretch your own body from the inside out with a Rossiter practitioner's assistance. The system's proprietary locking technique creates tension in your entire body as you do the directed stretching moves, giving you surprisingly effective and fast results.
This is a powerful new way to prevent and relieve pain, regain increased range of motion, improve circulation and nerve conduction and enhance performance. You are fully in charge of the session, and results are generally instantaneous, profound and life-changing.
If this sounds complicated, it isn't! Removing lower back pain, hip pain, in fact, all kinds of pain, is incredibly simple to learn and do.
Rossiter System's first priority is safety for not only the client, but for the practitioner. Rossiter is designed to completely protect the practitioner from any strain or injury by utilizing body mechanics throughout each session. Rossiter practitioners are able to have full time practices without suffering common ailments that most bodyworkers eventually have. I was introduced to Rossiter through the Pilates Method Alliance. I found it to be so beneficial, I decided to become a Rossiter coach and introduce it to the Emerald Coast. Destin Pilates Center is offering Rossiter stretch sessions, which is ideal for hands, shoulders and neck pain due to overuse of electronics such as texting and computer work. Whether you've been in pain for a day or most of your life, we can show you a new way to live pain free while improving your quality of life.
Visit Destinpilates.com for more information or to schedule an appointment.
Happy stretching!