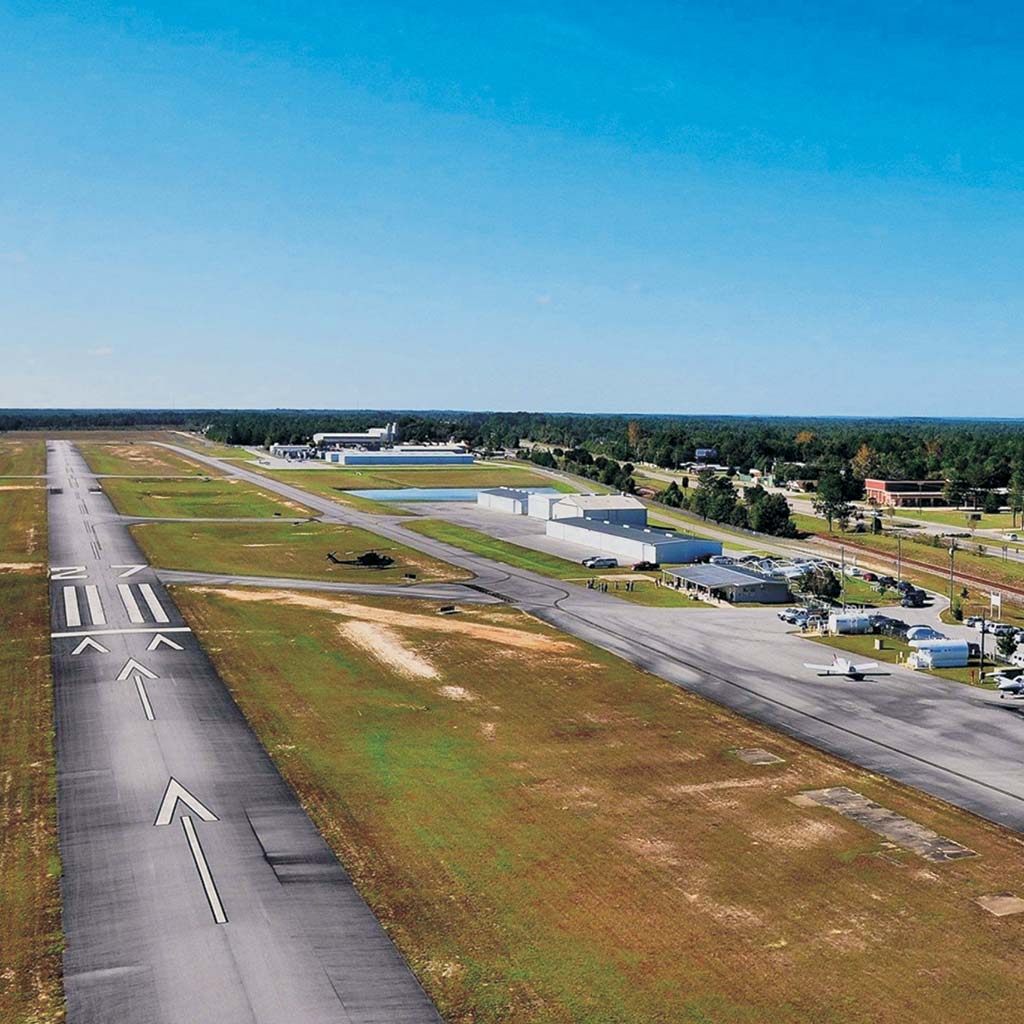 The DeFuniak Springs Municipal Airport will now be the corporate headquarters of ONVOI Global Services (OGS), a company that provides aviation and administrative support services to various government agencies.  Corporate officials anticipate a growth of 20-30 new jobs in the area within the next two years.
"This is a great day for the City of DeFuniak Springs and Walton County," says Airport Director Ryan Adams.  "ONVOI Global Services locating to DeFuniak Springs represents the onset of an emerging industry here. The outpouring of support from the community, along with the coordinated efforts of Community leaders, were vital in achieving this success."
OGS's aviation services include manned and unmanned aircraft flight operations, maintenance, logistical support, training, range support, aerial surveillance, and repair operations. The company also provides a variety of office administrative support services to include mailroom, military transition assistance, training, clerical support for identification processing, etc.  In addition to aviation services, OGS has plans to establish a FAA Part 141 flight school during late Spring of 2018.  The school will offer private, commercial, instrument, and multi-engine training.
With new facilities in the planning stages and the runway being extended to 5,000 ft., the airport is poised to become a key engine driving economic growth throughout Walton County and the Rt. 331 corridor and will have direct access to Florida's I-10 Corridor.
Congressman Matt Gaetz adds "the addition of ONVOI Global Services is further evidence Northwest Florida is an emerging hotspot for job growth in the lucrative aviation industry.  Our community is filled with an abundance of resources on civilian and military resources… I am beyond excited for DeFuniak Springs to acquire ONVOI Global Services.  This acquisition makes for a solid foundation for more development throughout Walton County."