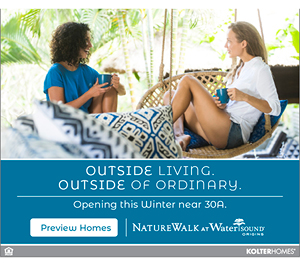 As part of the "Art in Public Places," artists, Pat Faber and Leslie Hathorn will display their work at the Coastal Branch Library Through October 31, 2020
Pat Faber
Pat Faber's journey as an artist began with numerous paint-by-number kits during grade school and progressed with high school art classes. It was there that she was introduced to her favorite medium, watercolor. Over the years she has always been involved in creative ventures with a career in event planning and community activities. During this time her artistic interests progressed from needlework of all varieties, to acrylics, drawing, and pastels.
After having lived in several cities, life brought Pat back to the Gulf Coast twenty years ago. She was very fortunate to discover Robert and Sharon Long's painting classes, and they reintroduced her to her first love, watercolor painting.
Pat was swept away with the beauty and challenges of her own style of painting under their training. The realistic depictions of the coastal shoreline as well as Florida's diverse flora and fauna inspire Pat's works. Pat has been honored to create several commissioned watercolor paintings which have pushed her artistic boundaries and furthered her love of the watercolor medium. You can find Pat painting year around with local artist Sharon Long.
LESLIE HATHORN
Leslie Adams Hathorn is a local artist and professional photographer. She has been painting since childhood and favors watercolors and acrylics. She received her art degree from Jacksonville State University in Alabama and later received her Masters. Leslie's work features the natural world and focuses on the South's native fauna and wildlife with a coastal influence. Her art is vibrant, spirited, and fun.  Her style encompasses realism, impressionism and the occasional abstract. She has taken inspiration from her favorite artist Georgia O'Keeffe with her ability to present nature in a profound way.
Leslie owes much of her skill to local watercolor artist, Sharon Long. Leslie continues to gain painting skills and knowledge as she assists Long with her watercolor classes and workshops. She values Long's use of color, textures, and her unique watercolor system.
"My art is influenced by the ocean and its glorious colors, textures, patterns of light and countless details. I want to inspire others and promote our beautiful area as a vacation paradise through my art and photography."
Leslie's art can be seen at the MIramar Beach Retail Therapy where she has a display of her original art, prints and gift items.