test 2
place4
By Rick Moore
Destiny Worship Center has recently opened a state of the art student center located on it's Miramar campus across from the Silver Sands Premium Outlet. The new addition is 25,788 square feet. This two story complex includes a basketball court, an auditorium, classrooms, a chapel and a two story indoor playground.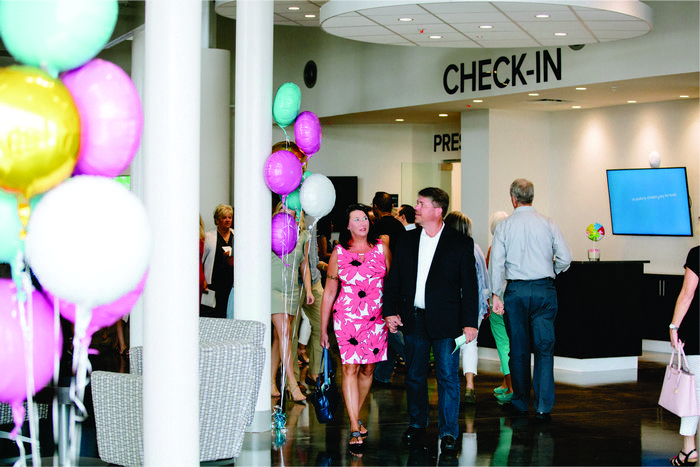 By building this new facility, DWC wanted to do more than just make a statement that it cares about the next generation. They want to make a difference. As the scripture says, "where your heart is there your treasure will be also." The leadership and members of Destiny have proven they have a huge heart for students by investing in the next generation.
Over the seventeen years it has been in existence, Destiny has invested in the next generation with numerous staff including children's pastors, youth pastors and a large group of volunteers to make a difference in the development of young people. While the church is grateful for the difference it has made, there are far too many students who still need help today. A new student center is not the answer to every crisis our young people are facing, but providing a positive environment for them to meet friends and hang out is a critical piece of the puzzle.
If an ounce of prevention is worth a pound of cure, why does it seem there is more emphasis on repairing broken lives rather than preventing lives from being messed up in the first place? Any financial advisor will confirm that if you invest early in life you receive a greater return. Is not the same true when it comes to investing in people? Destiny believes in investing in students early and often (health rather than healing).
Within seconds of walking into the new student auditorium it is obvious the term "high-tech" used to describe this new facility is no exaggeration. From the giant sixty foot long LED Wall to it's computerized lighting systems, young people of all ages will love this high energy atmosphere. Even the new classrooms are equipped with multi-media tools as well as fun furniture just the right size for the children. As much as it rains on the Emerald Coast, providing an indoor two story playground for students not only makes the children happy, but there are many parents who will be enjoying this as well.
Destiny is also the home to Gateway Academy. Gateway will be expanding through the 9th grade for the 2018-2019 school year and will be partnering with Northwest Florida State College for dual enrollment status for the 10th-12th grades starting in 2019.Gateway has approximately 185 students. These students score well above state and local averages on their standardized tests each year. The school provides an accelerated curriculum for students in their fundamental classes…reading, math and written language. Gateway values spiritual development, academic excellence, and leadership development. To find information concerning church events and programs available at the new student building, visit www.destinyworshipcenter.com. To find out more information about Gateway Academy visit thegatewayacademy.com.
Test 5