Behind the Lens: Taylor Wright
By Sarah Stewart
Taylor Wright, wedding and lifestyle photographer, local mom of three (Walt, Will, and Molly), and daughter of Bill and Sarah Sullivan of the Studio Gallery in Grayton Beach, was recently featured and chosen as a preferred vendor in Southern Bride Magazine. SoWal Life caught up with her to dig a little deeper.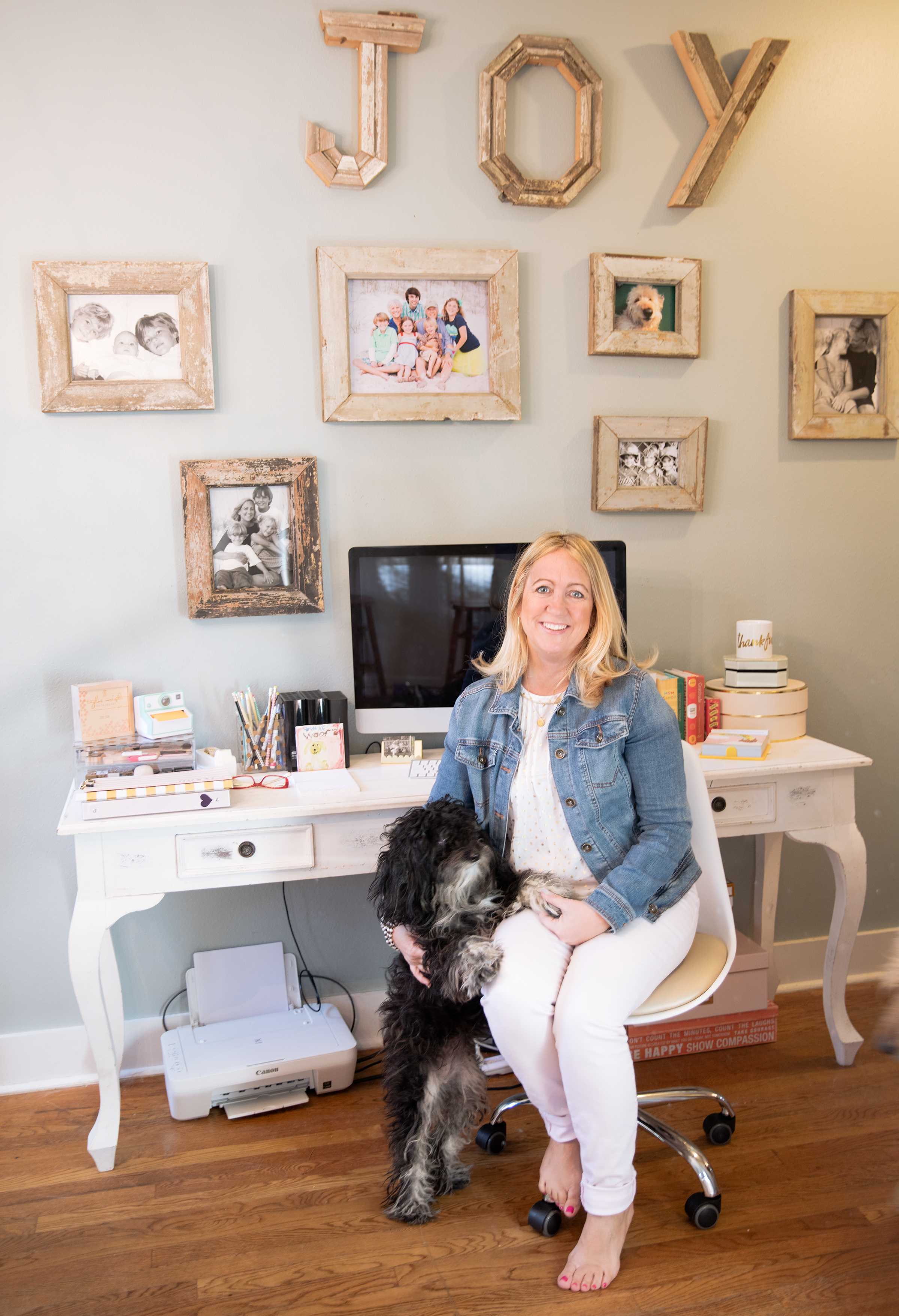 Where are you from originally?
I am from Nashville, TN originally and grew up there so I'm a southern girl. You can tell once I start talking. Kindness, my Faith, and my family are really important to me-and sweet tea too, who doesn't love a big glass on a hot day?!
If you had to pick one word to describe you what would it be?
Authentic. What you see is who I am, flaws and all. That's what I look for in my portraits. The real part of your family and your love whether it's a stolen kiss, a silly giggling moment, or even a pouty face.  One of my favorite portraits of my daughter is of when she was 2 years old. She has her lower lip sticking out and is giving me the look. It's framed on my wall. It makes me laugh because that is so not who she is now. She is so kind and tender hearted, but back then I saw that look a lot. I wanted to remember that silly but challenging time.
What inspired you to go into photography?
My mom would take pictures of everyday things and important moments. She was the record keeper. My brother Tom and I would go back and look at all our old pictures and talk about memories. Even if the pictures weren't that great it still documented our lives and it made us really happy. To me photography is about happiness and memories, capturing a special time in people's lives whether it's a wedding or a vacation or a 50th Wedding Anniversary. The good stuff, the love between the family.  That's what I want to preserve if only for that moment in time.
So when did it all start for you?
For my sixth grade graduation my mom's mom, Gagie, gave me a Canon and I still shoot Canon to this day. But it wasn't until my first child Walt was born 20 years ago that I was inspired to capture his first everything. His first smile, his first steps, and later on, his first loves -all the good stuff.  So I went and enrolled at the Arkansas Art Center. I took many classes and learned how to develop black and white film which I loved- it was like magic!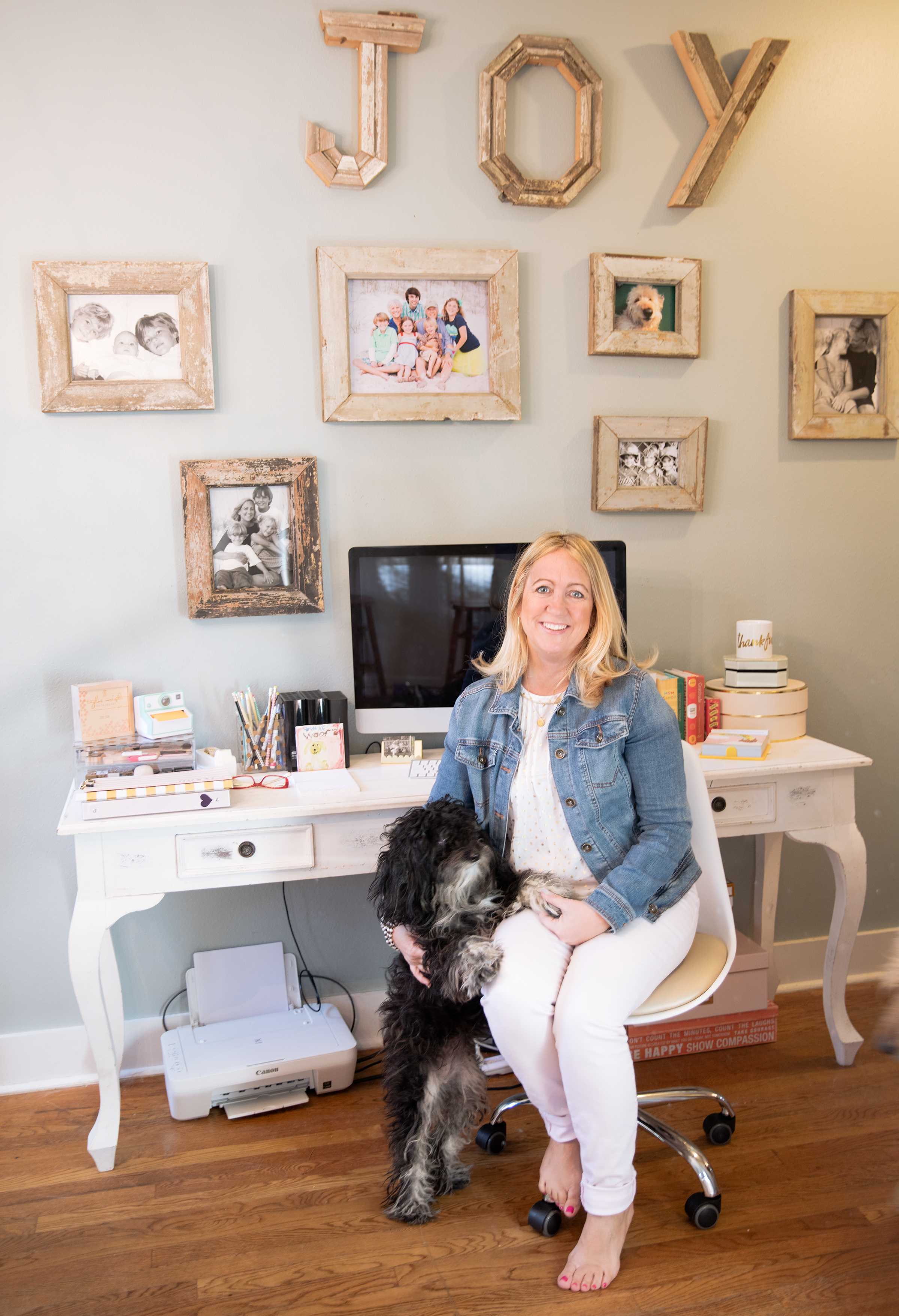 What was the switch to digital like for you?
It was hard!  I loved developing my own film and watching the image come to life. But digital is so amazing now.  At the transition time between film and digital I had my second child, Will, who has special needs. My perspective and availability of time changed.  He taught me how to be patient and loving and kind and not take things for granted.  I think that's how my photography evolved.  I just wanted to preserve those precious moments… the stolen sweet moments with my kids, with a new couple or even  couples that had been married a long time, with small or big extended families and even with beloved pets. Ours are rescue dogs, Tucker (a Goldendoodle) and Lulu (who we think is a Peekapoo). We aren't really sure, but we don't care what she is -we just love her.
What's the best part about being a photographer?
Happiness is my life's goal and photography does that for me.  It's a great job- I get to meet so many different people and travel to so many different places. It's so exciting that someone trusts you as the photographer to capture their beautiful moments. It's wonderful that they can go back to the pictures when they're sad or having a fight or even something bigger like death. When you're having a bad day you can look at those photographs and remember the good times. In my office I have photographs of my family at different times and the word "Joy"  above them. They help me remember why I do what I love.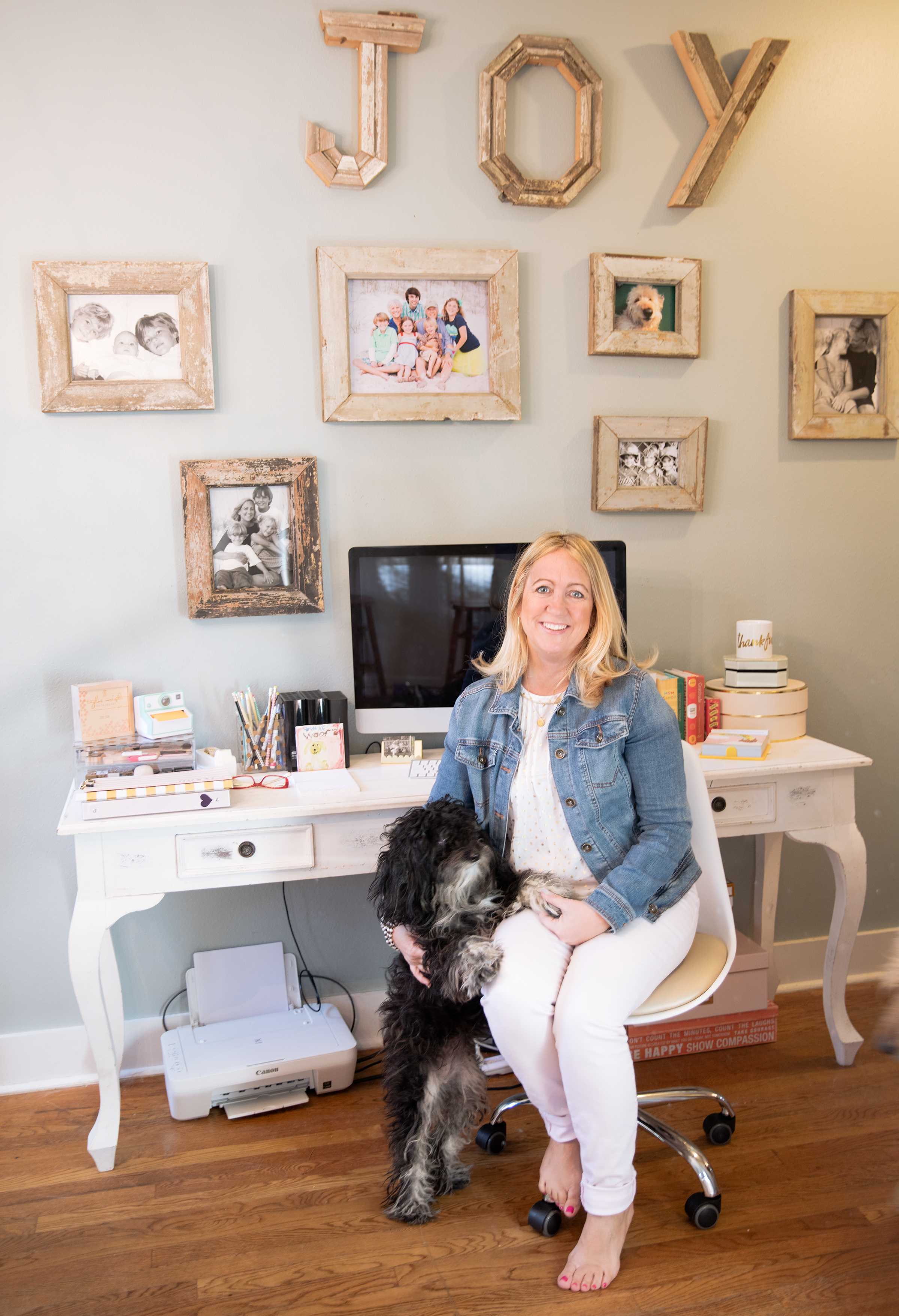 What's your favorite subject to photograph?
Anything to do with love. I am a hopeless romantic. Whether it's the love between a new couple, a mom and a dad, or between children and their grandparents. It makes me so happy to capture their love and happiness.
When you're not on the clock what do you take pictures of?
I usually have my iPhone with me so whatever inspires me, it might be scenery -we live in the most beautiful place in the world! It might be architecture or people, sometimes just a moment and I'm like, "Oh my gosh that's so precious, I've got to capture that!"  
How can we see your work?
My website is taylorwrightphotography.com. You can follow me @Taylorwrightphotography on Instagram and Facebook and my pinterest page is: pinterest.com/taylorsullivanw. I am also starting a blog soon which will be attached to my website. Sometimes it's nice to know the "why" behind your portraits.