By Anne Hunter
Isacks is an American artist, photographer, and videographer who was born and raised in New Orleans.  He spent his summers on the beaches of Walton County, before moving permanently to Scenic Highway 30A in 2002. This fall, Isacks returned to his native roots for inspiration for his first solo art exhibition called Natural Beauty.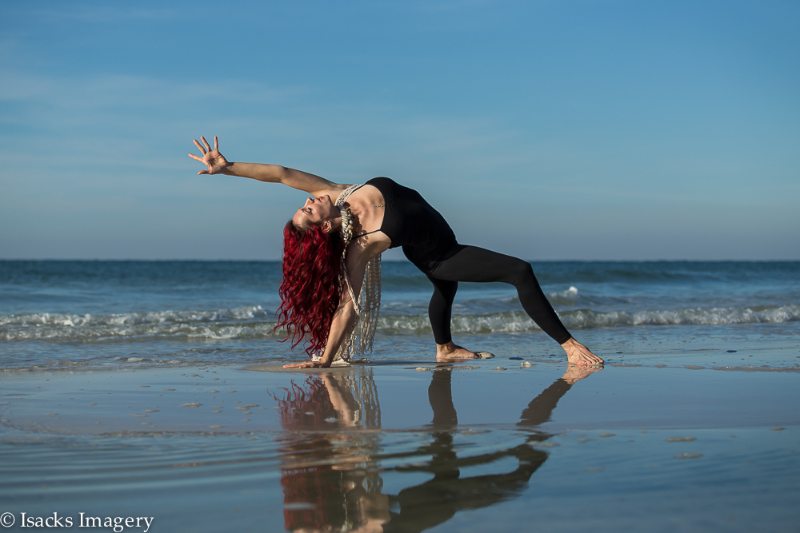 Isacks was inspired by the photography of Antoine Verglas and felt compelled to create a series of local women in local places, looking beautiful. "I so often see aspects of a woman that seem to go unnoticed by men," muses the artist. "I prefer to see the natural beauty in every woman than to seek out the plastic fantastic looks that modern marketing has tried to force men to accept. A woman's shoulders; they are the foundation of the head and hair. Her beauty marks, moles and freckles; they are unique and different on each woman, a signature or fingerprint, each has their own. Women in their 30s, 40s, and 50s are more beautiful because of their age…There is this elegant confidence that they exhibit. I wanted to capture that and share it."
Natural Beauty is a series of anonymous nudes, taken in the forests, natural dune lakes and other native environments along the Gulf of Mexico," explains the artist.  The photographs blend the feeling of the natural surroundings of the Florida Panhandle with the exquisite beauty of the feminine body. "I have been creating videography work for seven years," says Isacks, "and have taken occasional photographs. I love traveling outdoors and became enamored with the state forest all around where I live. In the last two years I have been taking more stills in the wild and that led me to this project."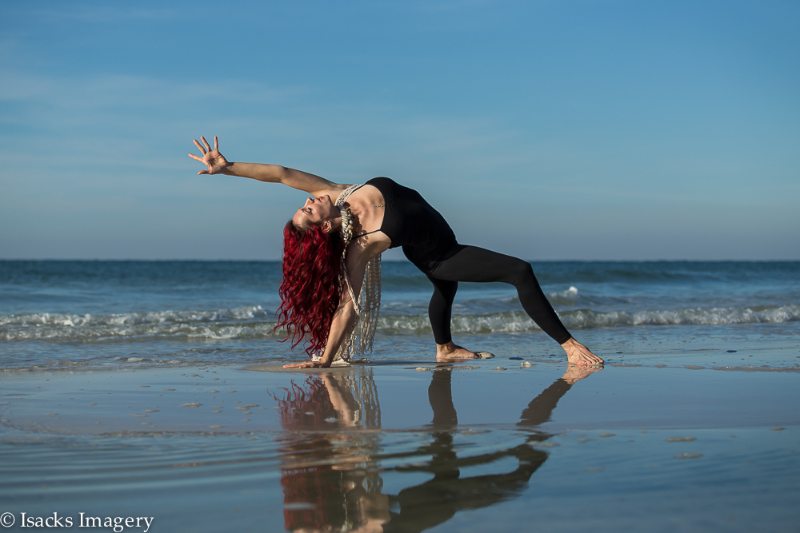 Natural Beauty was on exhibit at Mimi's in the Marigny in New Orleans for the month of May and at Monet Monet in Grayton Beach.
Isacks, who is currently working on his next exhibition, gives further insight into his artful series, being an artist, and his creative process:
What do you hope someone sees when they look at your work?
The beauty of women of all shapes and sizes. That the curves and blemishes they may have are no different than the trees and natural scars of the forest and lakes.
What do you appreciate most about the natural beauty of your current surroundings? 
So much of it is untouched and unsullied.
Does being creative affect the way you relate to others – your children and your wife, your family, your friends?
Without a doubt, yes. I have been a visual artist, doing video work, each project is telling a story, and that has always been what I enjoy. Being creative in this way has made me a happier person.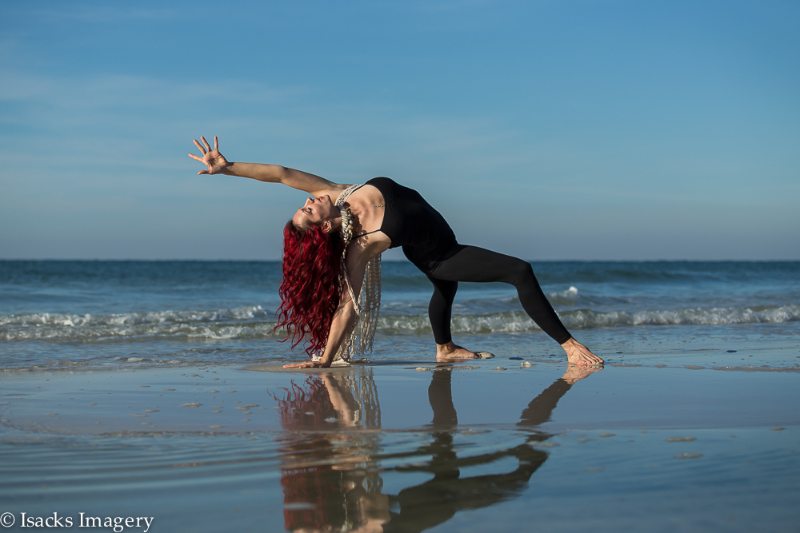 Do you have one piece in particular that you would consider to be your best work?
No way, like my children I love them all.
What was the most challenging aspect of creating this series?
Pairing the women with proper locations.
What inspires you most as an artist?
That my imagination has no boundaries.
Do you have any future projects in the works?
Several; objects and people. This series has opened doors in my own perception.
Isack's next exhibition is currently in the works.  Good things to come in 2017.