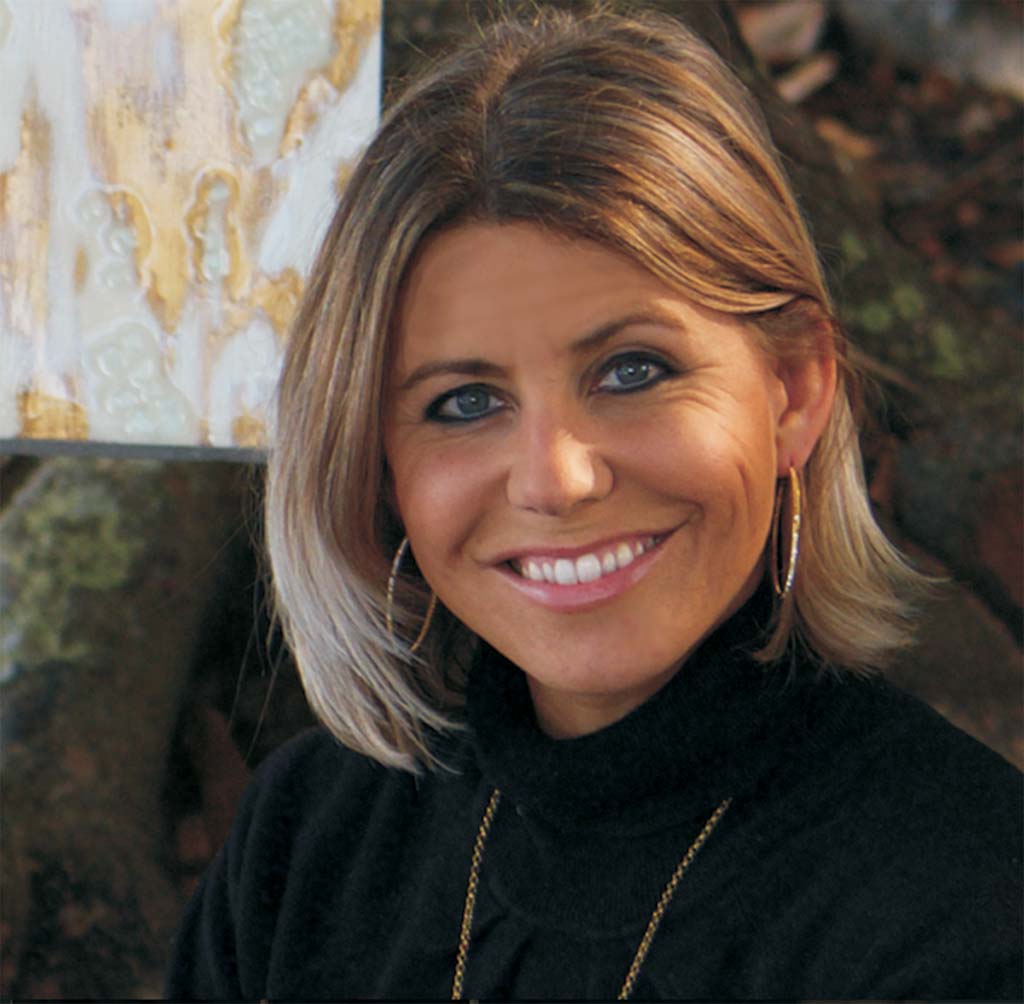 Local mixed media artist Sarah Stewart is teaching private and group art lessons at 237 Market Street in Santa Rosa Beach. "We've converted 1,600 feet of warehouse space into a working and teaching gallery," says Sarah.  She shares the space with four other local women artists, Polli Youngbeck, Melissa Mercer Brown and Mary Redmann.  Says Sarah, "We believe in community over competition and support each other's creative development and marketing endeavors."  Sarah teaches classes that range from one to six students at a time for adults and teens.  Mother daughter classes, friends and couples are welcome to schedule sessions as well.  She currently teaches a variety of techniques using acrylic, metallic leaf, glass and epoxy resin.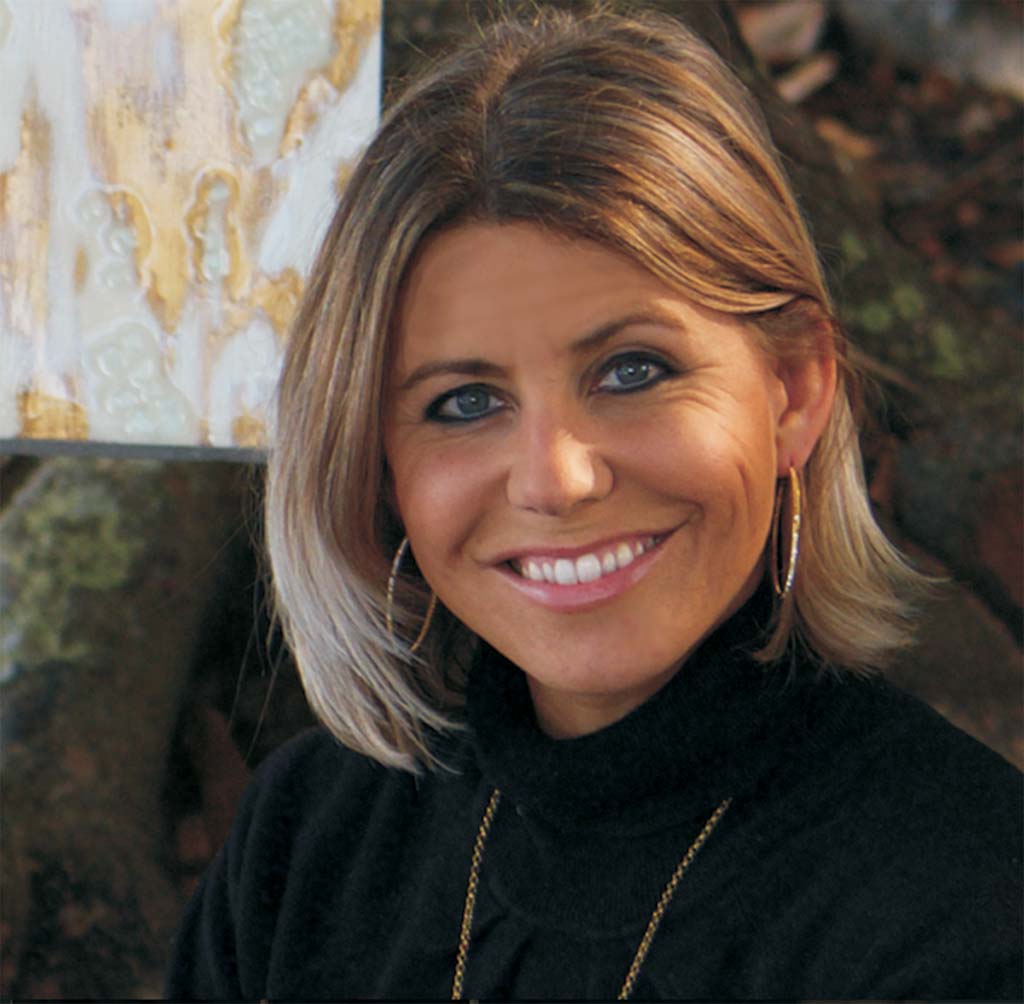 Art as therapy
"Art with Sarah is truly art therapy," says local mom and homemaker Vickie Holley. " She encourages you to follow your heart with your own creativity while gently guiding with her positive uplifting yet peaceful spirit. Not only will you create a beautiful piece of art, it will reflect the amazing journey and freedom you experience as you release your inner artist.  Sarah is amazing!"  "I find creating art with Sarah to be cathartic.  I come away feeling rejuvenated and full of life.  Through her encouragement a beautiful piece of art, far beyond what I expected from my natural ability hangs in my home," says local mom and homemaker Amber Lillian.
Art as fun
"One of the funnest experiences I've ever had" says local Gracie Harrison who came in with her daughter Barbie for a special class.
Find your inner artist
Says paralegal Chandra Holstein, "I don't have an artistic bone in my body. However, with Sarah's help I was able to make some art that I love much more than pieces I've seen in galleries!"  "I love crafting," says local mom and homemaker Shelby Hanson, "but cannot draw to save my life.  I loved how going to Sarah's studio provided so much inspiration to create.  She has so many ideas! It's a relaxed atmosphere that fosters creativity and is uplifting to everyone who creates art with her. Each piece of her artwork is so individual but uniquely 'Sarah,' I'd create art with her any day."
Classes cost $100 for an hour and 15 minutes of instruction and a visit in the second day to apply glass (if desired).  All materials are included and group discounts are available.  For scheduling email Sarah@SarahStewartArts.com or text (850) 525-4800.  Sarah Stewart is currently represented at the Foster Gallery in Grand Boulevard. Browse her portfolio online at www.SarahStewartArts.com and follow her creative endeavors at www.Facebook.com/SarahStewartArts.  Art is Life!