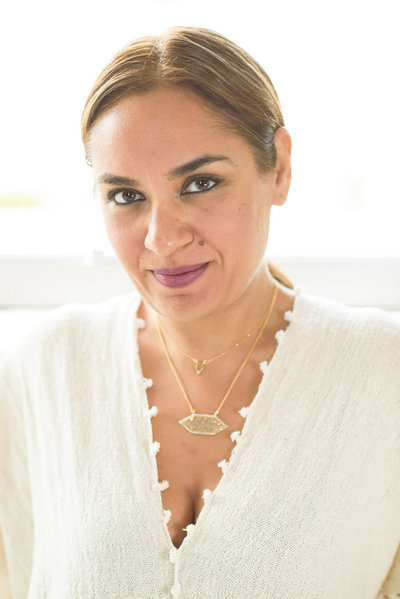 The Alys Shoppe and Proffitt PR are pleased to announce a specialty trunk show featuring New York City based jewelry designer, Shana Gulati, at The Alys Shoppe located in Alys Beach on Saturday, December 1. Guests are invited from 11 a.m. to 3 p.m. to shop the latest exclusive collection of Gulati's pieces, featuring a wide variety of necklaces, earrings, bracelets, and rings. All of Gulati's designs are handcrafted and reflect modern influences along with a rich legacy of folklore, tradition and skill. Gulati, who was previously a lawyer, uses the inspiration and beauty behind the lifestyle and culture of her native India and hometown of New York City to design each collection, while also portraying the essence of femininity in all of its complexities.
The trunk show event will feature complimentary champagne, desserts, and live music performed by DJ 30A. Customers are able to enjoy the afternoon on the outdoor patio soaking up the Florida sunshine while simultaneously shopping and perusing Gulati's artisanal designs. Mingle 30A will also be decorating the Alys Shoppe in their signature modern balloon décor to properly celebrate the jewelry designer's latest collection and Emerald Coast arrival.
To learn more about the trunk show, visit the Facebook event page at shana gulati trunk show. To learn more about Shana Gulati, visit her website at shanagulati.com.
Shana Gulati, a resident of New York City, is a designer of artisanal jewelry. Carved with stellar workmanship, each of her pieces is unique and handcrafted, and attempts to find a balance between traditional and modern design philosophies. All products are manufactured in India which is a hotbed of brilliant traditional artisans whose workmanship is unmatched. On one hand, Shana's jewelry reflects her influences and exploration as a modern designer while on the other, each piece is a time capsule that stores a rich legacy of folklore, tradition and skill. At present, Shana uses silver and gold as base metals along with various semi-precious and precious stones and slices of uncut raw diamonds set into a colored wax base. Her jewelry comes together seamlessly in both 18K vermeil gold and oxidized silver.